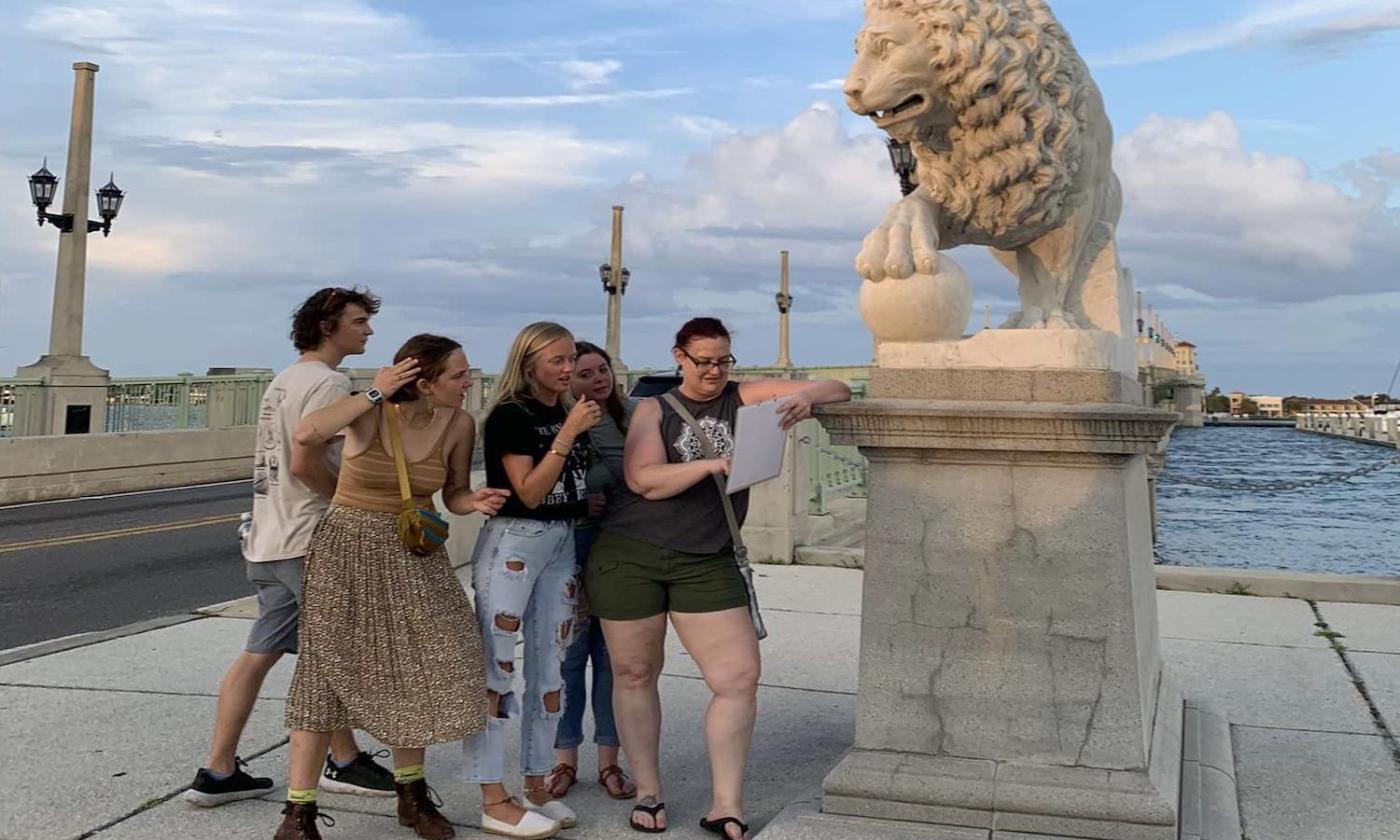 Ten "Only in St. Augustine" Experiences
Our staff's favorite "only in St. Augustine" places to visit.
We all know that St. Augustine is chock full of interesting history, attractions, and scenery. After all it's the oldest continuously occupied city in the United States, so it's got a lot of ghosts and graveyards. But I recently wanted a deeper dive into unique St. Augustine, so I polled our staff to get different perspectives. The following list – in no particular order -- is what we came up with for our "only in St. Augustine" favorites!
Have a bite at Marina Munch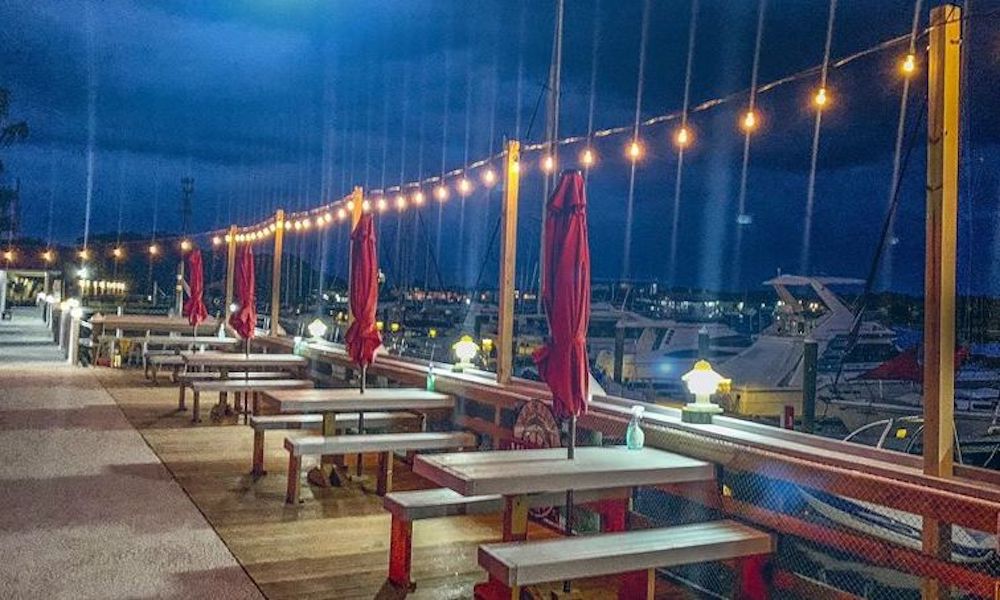 Outdoor dining along the San Sebastian River – check. Rotating food trucks – check. Staple food trucks – check. A water-side food truck park that's open until 8 p.m. seven days a week, Marina Munch knocks it out of the park. Great food, clean bathrooms (you laugh, but this is important for us gals), and it is pet and kid friendly. Plus, it's the home of everyone's favorite food truck, Scratch Kitchen. If you get really lucky, you might just make friends with someone who docks their boat here (at the English Landing Marina) too.
Zip over the gators at the Alligator Farm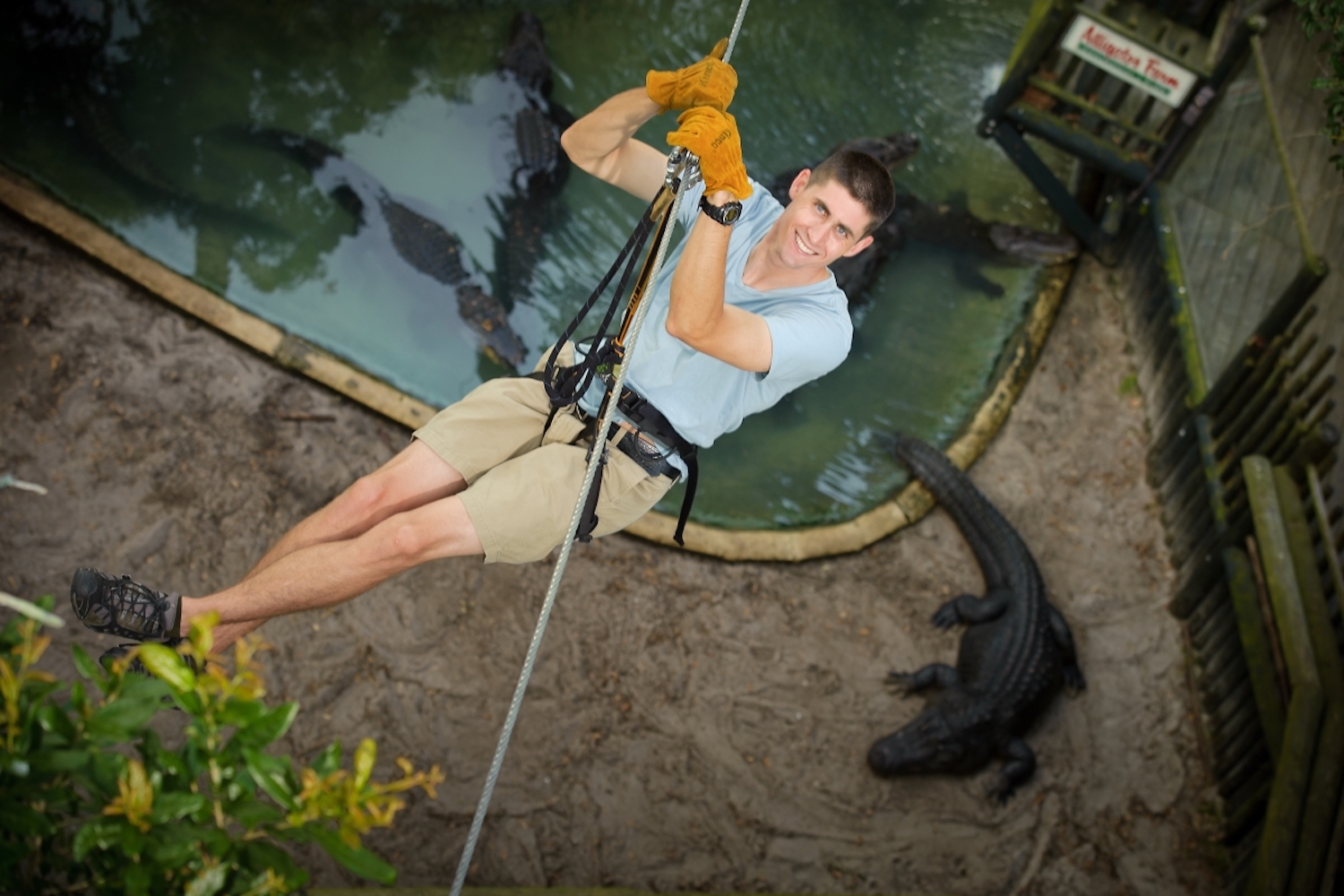 Ok so there's alligators all over Florida, so what's the big deal? The BIG, unique deal is that at the St. Augustine Alligator Farm you can zip line over the alligators. There's the Sepik River Course for beginners and the Nile River Course for intermediate zip liners. Both courses are accessible for families as this is not an advanced zip lining journey – or so I'm told. I'm actually too scared to fly through the air for 45 – 90 minutes with my feet dangling over alligators. If any of you reading this would like to hand-hold me through the experience, after I have a local beer or two from Old Coast Ales around the corner, I might be game for this "terror on the zip line."
Get tipsy with bubbles + rubber duckies at The Bath Junkie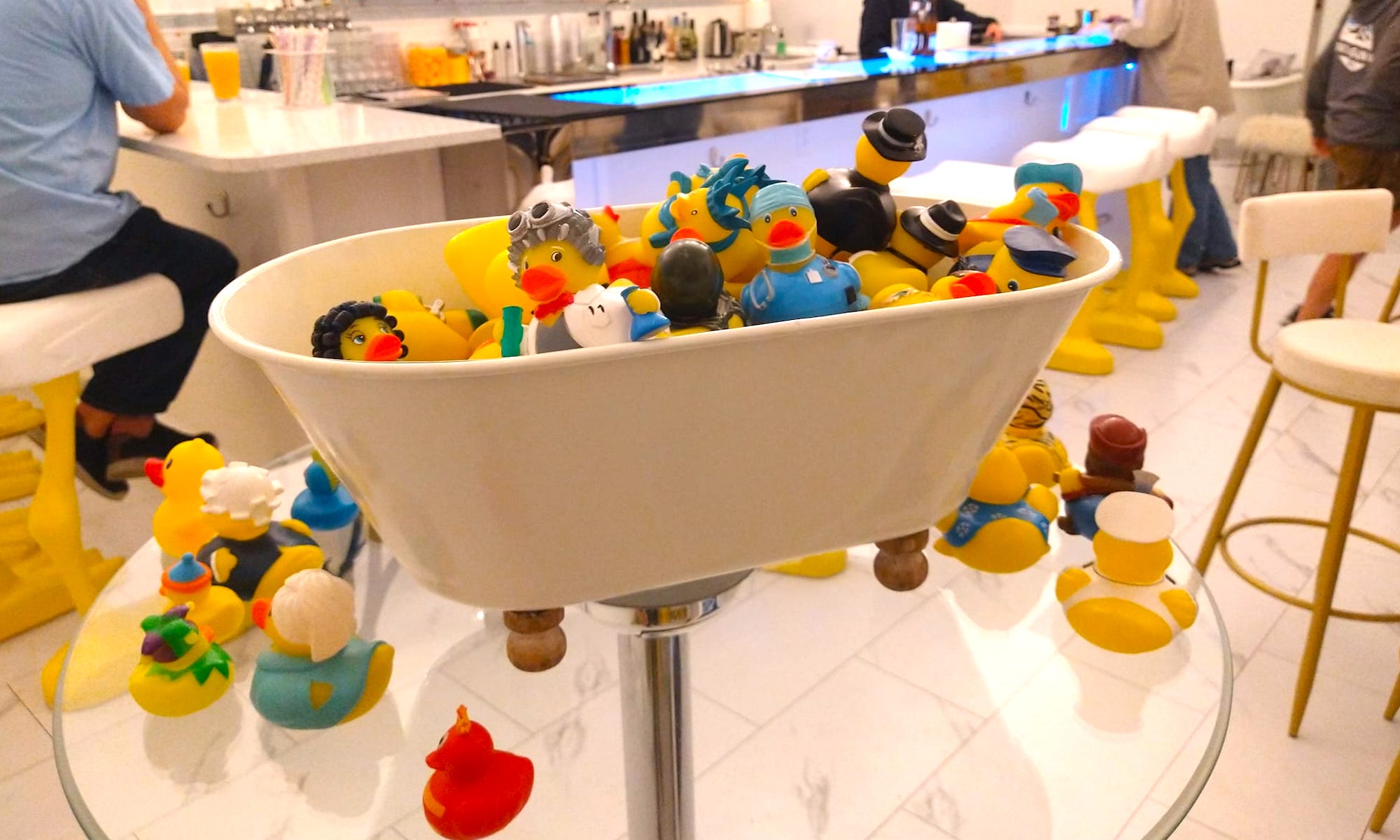 So hot and trendy it should be on Saturday Night Live's Weekend Update report with Stefon should he ever return to do a segment on the iconic late-night comedy show, The Tipsy Duck is inside The Bath Junkie. Here, you can sit and shop in the parlor that features a bar with bubbles running through it, couches made from bath tubs, duck themed bar stools, bath tubs filled with rubber duckies, and, themed cocktails. Get tipsy in historic downtown on a mimosa flight or design your own duck-themed cocktail such as a Duck on the Water which mixes Chardonnay, muddled grapes, fresh mint, and vanilla. Send all my calls here from this moment forward as happy hour just got a whole lot happier! And did I mention the tiny bath tubs used as cocktail glasses - they come with mini rubber duckies instead of umbrellas. Duck, duck, GO!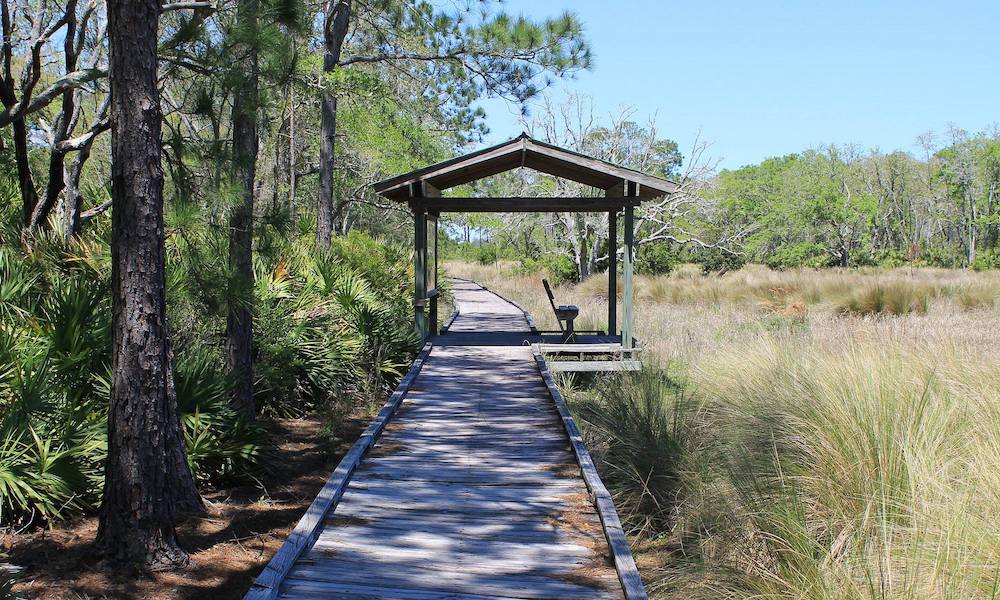 GTMNERR protects more than 75,000 acres in St. Johns and Flagler counties, providing habitat for a variety of fish and wildlife – and we can play in it (free of charge except for a $3 parking fee)! So what's with that ridiculously long name? It's named for the three rivers that tie the protected lands together: Guana River, Tolomato River, and Matanzas River. And since there are only 19 estuaries like this in the country, we can suffer through the name. At GTMNERR you can access the beach from the parking lot, and if you go the other direction, you can go hiking, you can go biking, and you can go kayaking. And, if your trip falls over Halloween, you can enjoy the scariest walk in the woods you'll ever have – and it benefits GTMNERR!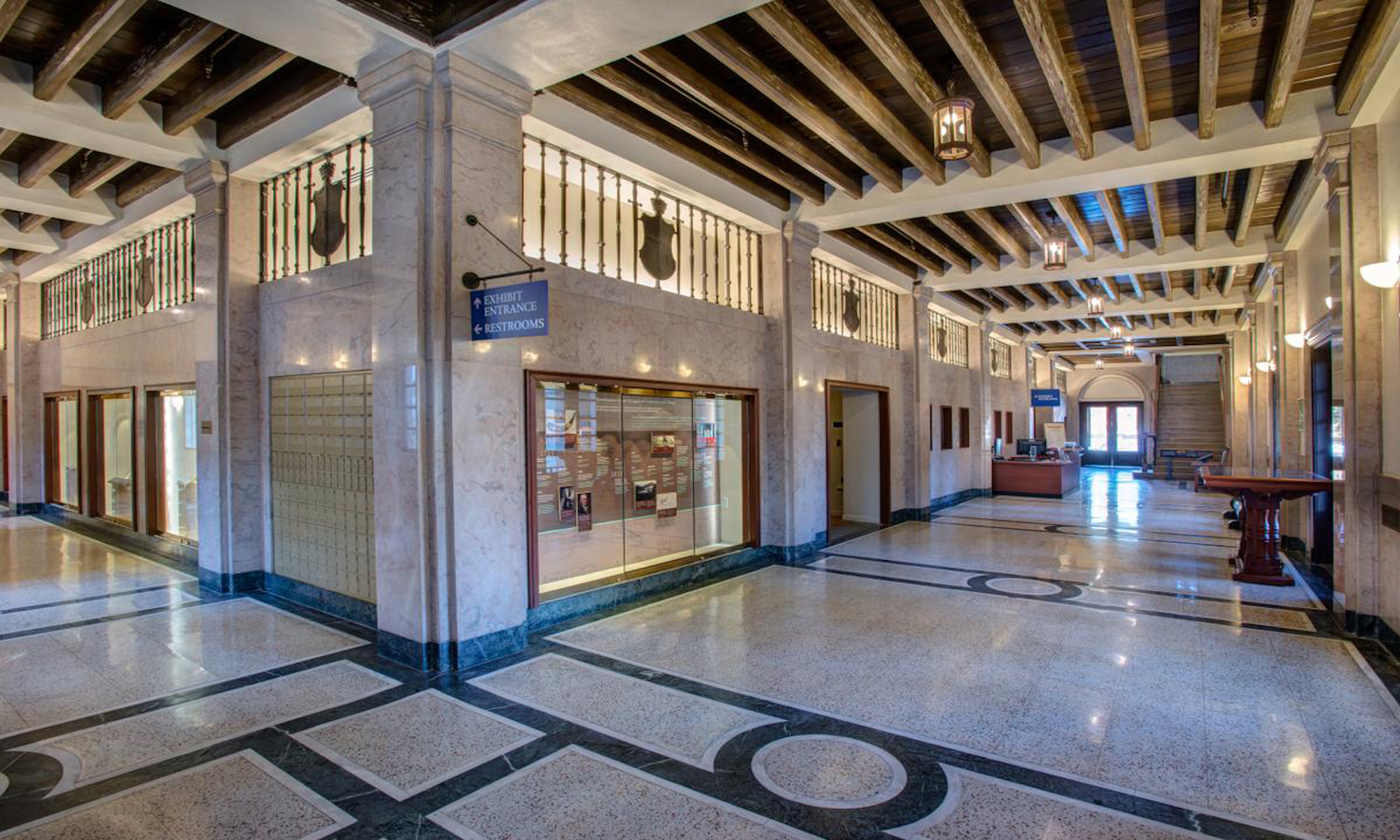 Ok so this historic building, constructed of coquina, that served as the governor's official residence from 1710 during the First Spanish Period (1565–1763), throughout the British Period (1763–1784), and until 1812 in the Second Spanish Period (1784–1821), is obviously of historical significance. This list is technically about non-historical experiences, but the University of Florida operates the space now and has dedicated part of it to being a free museum! Pretty cool, right? Located across the street from the Plaza de la Constitución, "the House" is open to the public from 10 a.m. to 5 p.m. daily and the museum gallery hosts annual rotating exhibits that impress one of our staff members so much that she visits them multiple times.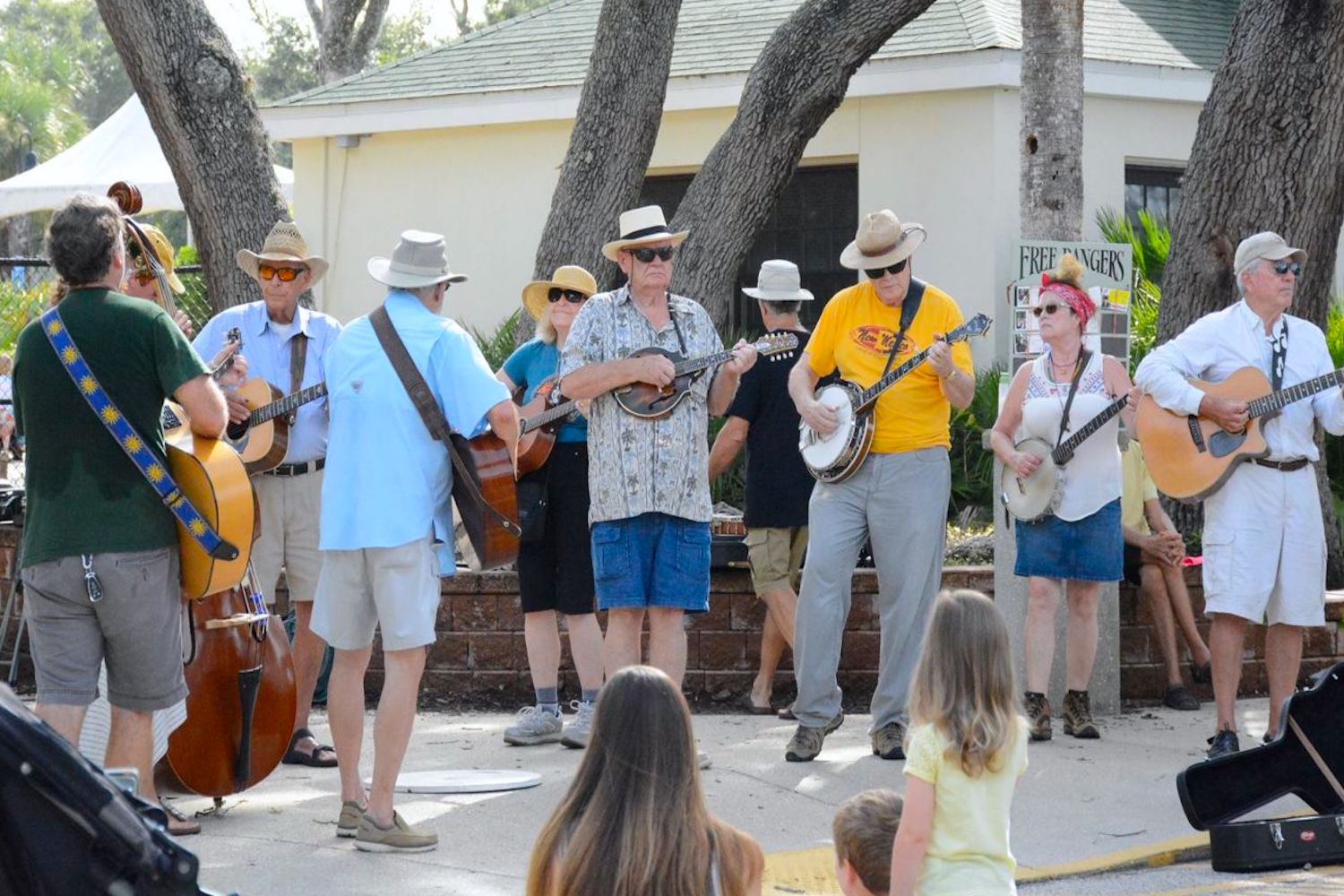 The Amp's Farmers Market runs weekly on Saturdays from 8:30 a.m. to 12:30 p.m. and showcases more than 100 tents filled with fresh foods, bakery items, flowers, artisan goods, local art, and musicians! Literally everything about this market is fabulous, and it's the music that makes it particularly unique. For 25 years the market has been celebrating the community and its makers, members, and musicians. Whether you're a visitor or a local, if you play a string instrument you can show up and jam with the group. On my first trip to the market, I watched as the jammers invited my now ex-husband to bring his guitar the following weekend. Although my ex's punk rock sensibilities weren't a good fit for the folk/bluegrass folks, we were both amazed at the community pickers coming together to enjoy the event and each other – weekly. It's a fine thing to see, hear, and experience!
Gawk at Flagler College's Tiffany Stain Glass Windows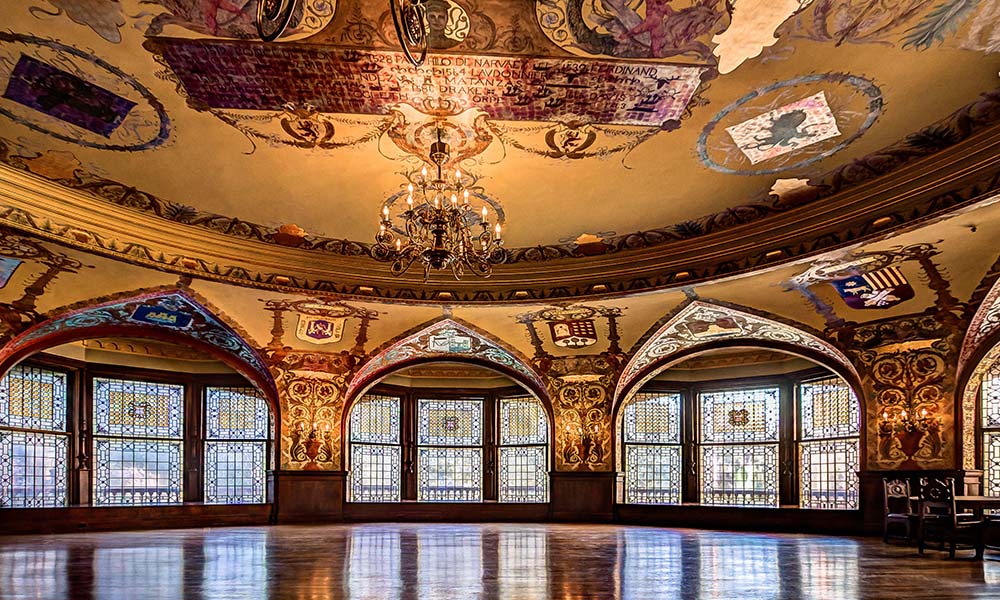 Did you know that Flagler College used to be the very exclusive and very luxurious Hotel Ponce de Leon? Completed in 1888 by millionaire businessman, Henry Flagler, the Hotel Ponce de Leon (now Flagler College) has the largest collection of private Tiffany Stain Glass windows -- in the world. You can tour the former hotel and learn all about its Spanish Renaissance architecture as well as the 68-foot domed ceiling in the lobby, the handcrafted Austrian crystal chandeliers in the grand parlor, and the famous 79 Louis Comfort Tiffany Stain Glass windows in the dining room. I don't know about your college experience, but mine certainly did not look anything like a luxury hotel. How nice that we can all pretend to be a Flagler for the day! And by the way, Flagler's estate was worth an estimated $100 million dollars back in the day – that equals more than $12.5 billion dollars today. I'm not even sure I can count that high!
Be super spooky and weirdly wonderful at the Odd Macabre
The Odd Macabre says it's "a great place to be yourself because... aren't we all a little odd?" As soon as I read that I was hooked. Since then, I've gotten a tour of the haunted headquarters located in the historic downtown and I like Odd Macabre even more! So what is the Odd Macabre anyway? It's a creative parlor that hosts ghost tours, paranormal investigations, scavenger hunts, true crime tours, witchcraft candle making, crafting projects, spooky shopping, and other devilish delights. It's as if Wednesday Addams opened her parlor up to us for ghoulish gatherings and then invited us out on the town to meet her ghost friends. Who knew the dark side could be so satisfyingly entertaining?
Kiss your sweetie under the Love Tree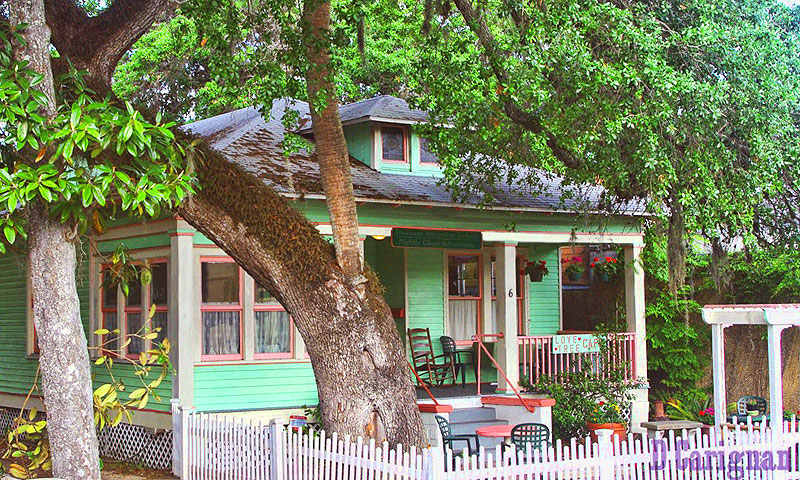 Sometimes Mother Nature provides us with the most unique offerings. This is one of those times. You can spot the Love Tree at 6 Cordova Street. So what exactly should you be looking for at that location? A palm tree that has grown through the center of a live oak tree. The natural embrace inspired a legend that says couples who kiss below the tree will seal their love for all eternity. When I learned this, I realized that's why I had gotten divorced – we never kissed below the Love Tree. Lesson learned!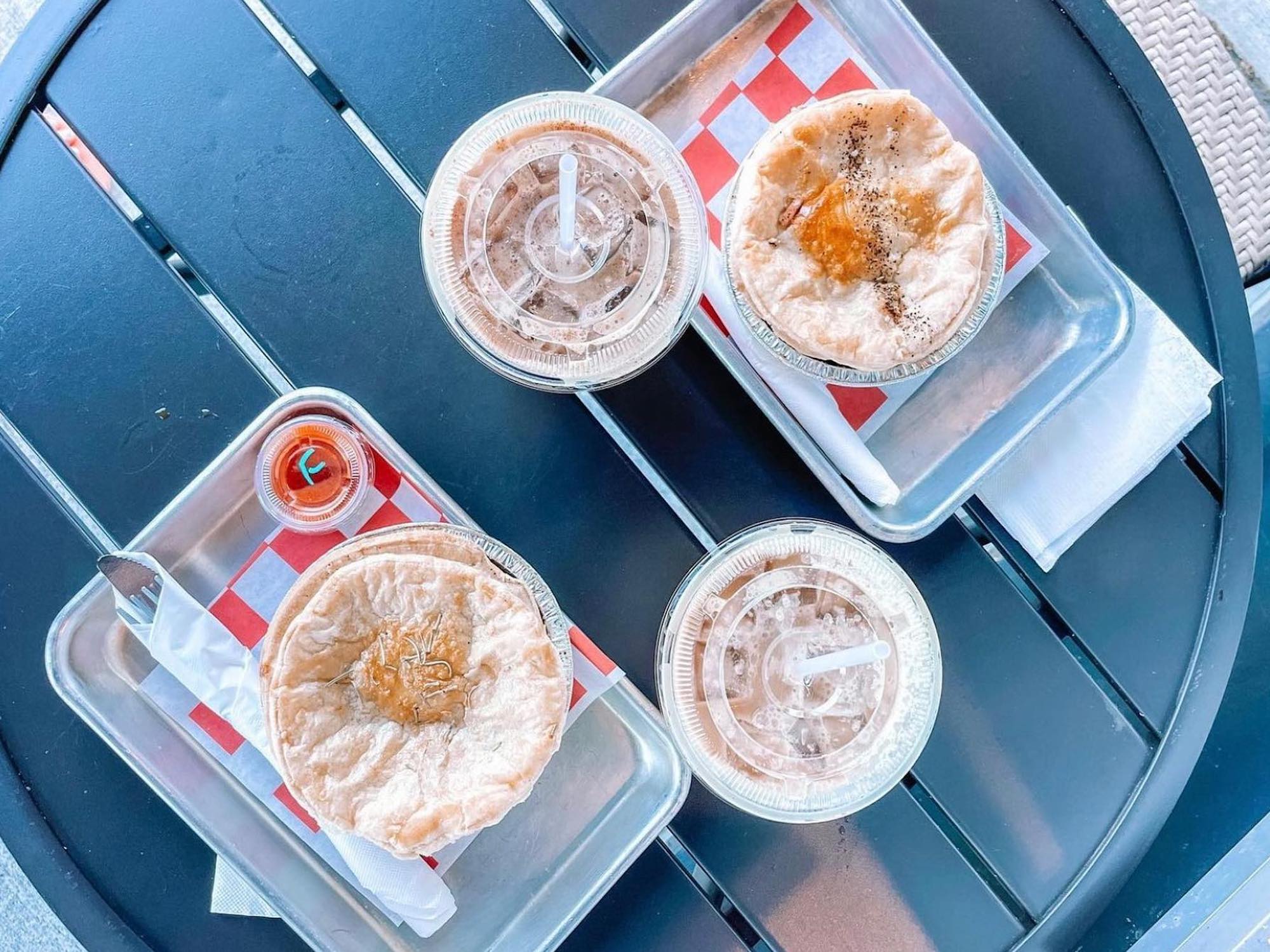 When I asked our in-house historian for a suggestion to include in this article, she immediately responded with "our beloved Aussie-themed local coffee chain." An Australian-American coffee shop, The Kookaburra, proudly serves specialty coffee, espresso, and Aussie pies. And just so you know, Aussie pies are short crust pastries with flaky, buttery tops enveloping savory fillings such as eggs, cheese, meats, and vegetables. The Kookaburra serves both "brekkie" (breakfast) and lunch Aussie pies. The signature drink, the Honey Badger, is a latte with honey, cinnamon, and vanilla and is delish at either meal. The Kookaburra now has six locations in St. Johns county, so there's never an excuse to miss out on this little slice of Australia in Northeast Florida.