Tradewinds Lounge
On Charlotte Street, facing Anderson Circle.
124 Charlotte Street, St. Augustine, 32084
(904) 829-9336
(904) 826-1590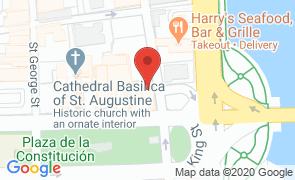 Hours
of Operation
Sun - Sat:
11:00 am - 2:00 am

Daily: 11 am - 2 am
Tradewinds Lounge provides live music and drinks to visitors and locals of St. Augustine. Located on Charlotte Street, this historic bar was established by two sailors in the 1940s. Tradewinds Lounge has changed hands several times and has been in the Leonard family since 1961. Throughout the 5 decades of ownership, they remain committed to providing good music, drinks, and a fun time to patrons.

Located at 124 Charlotte St., Tradewinds Lounge still contains the original décor from the original sailor owners. The island-infused atmosphere blends with vintage charm to create a relaxed bar in the heart of downtown St. Augustine.

Live Entertainment

In the 1960s, Tradewinds Lounge became known as a spot for folk music. They continue to feature local bands every night. Some of the bands they feature include Spanky the Band, Elizabeth Roth, Mark Hart, Matanzas, and others. For the full music performance calendar, please visit here.




Upcoming Events
Things to Do
Near Tradewinds Lounge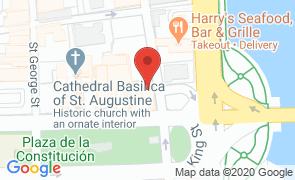 Tradewinds Lounge
On Charlotte Street, facing Anderson Circle.
124 Charlotte Street, St. Augustine, 32084
(904) 829-9336
(904) 826-1590
Hours
of Operation
Sun - Sat:
11:00 am - 2:00 am