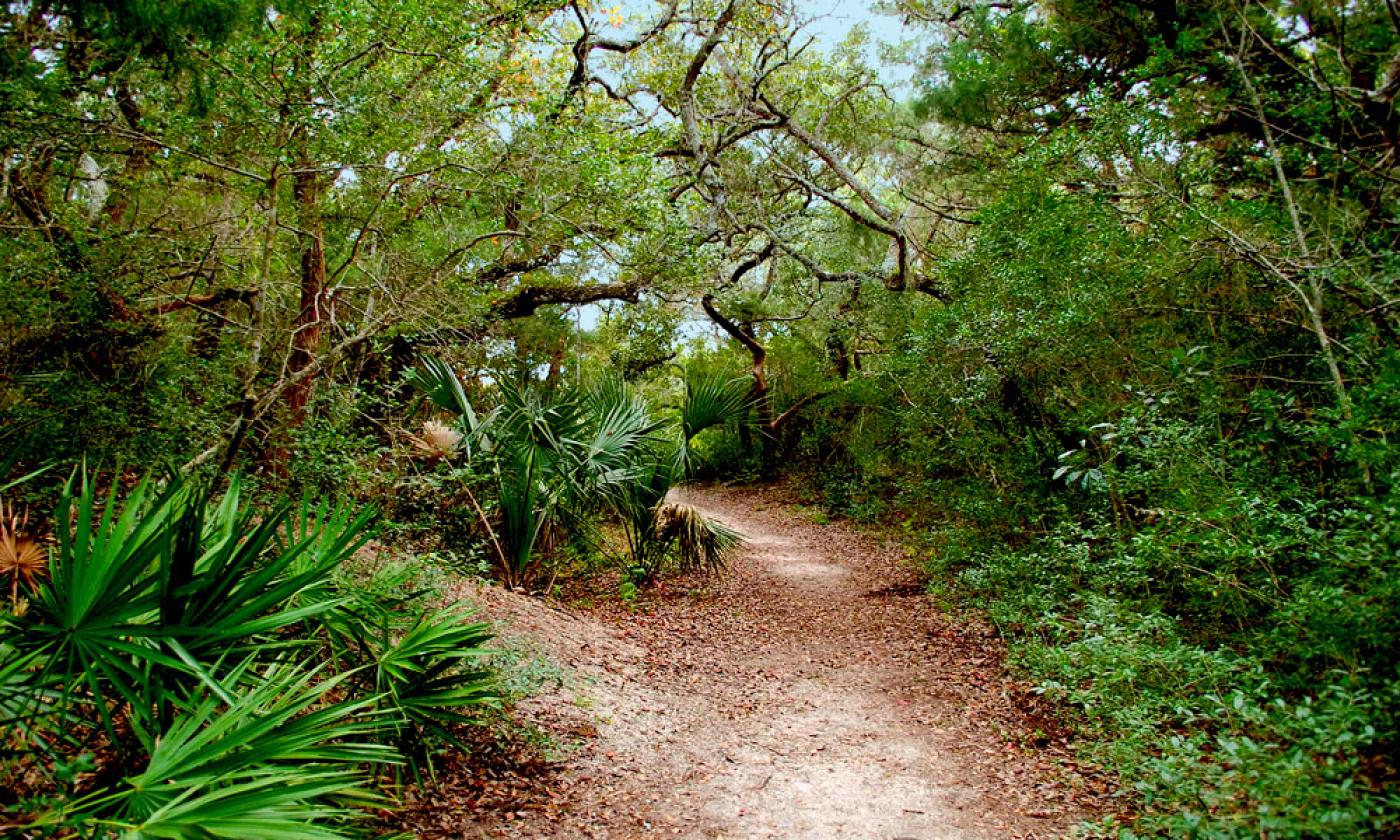 10 Ways to Get Outdoors in the Fall
Discover unique ways to go outside and enjoy the St. Augustine weather!
Hey you! Yes, you!
What are you doing inside? There's light and life to experience outdoors.
As someone who lives to be outdoors as much as humanly possible, when deciding whether or not to relocate to St. Augustine, outdoor-friendliness was a key deciding factor, and ultimately a selling point.
Lucky for me, and all of my fellow outdoor enthusiasts planning a visit to St. Augustine, not only is the city the historic foundation of our nation and a tourism destination for those throughout the states and beyond, it's outdoor-friendly. Whether you are in the market for some serious legwork or prefer a more leisurely time of exploration, the nation's oldest city has it all.
Did I mention fall is just about the perfect time to make a visit to Florida? While many parts of the country are already being coaxed indoors thanks to biting wind and piles of snow, not here, not us! As an added draw, November just so happens to be the driest month on record in St. Augustine. Thanks to virtually rain-free skies and mild temperatures, during the daytime hours, you can pull off wearing what I like to refer to as the Five S's on a regular basis: sunglasses, shorts, a sweater, sandals (or sneakers), and a scarf.
Sunglasses: Florida is the Sunshine State, after all.
Shorts: When the temperatures are in the 60s, it feels nice to let your legs run free while soaking up some Vitamin D.
Sweater: The lightweight kind of sweater that other parts of the country might scoff at is oh-so-fitting for Florida.
Sandals (or sneakers): I once hated flip-flops, but was told when I moved to St. Augustine, I must own a pair. Needless to say I caved, and now I wear them every single day. Depending on how much activity I'm doing, I regularly alternate my flip-flops with street shoes, like sneakers.
Scarf: I know a scarf might seem slightly silly when paired with shorts and sandals, but trust me when I say, you'll want to have a scarf with you since you can always count on it to be breezy by the bayfront and the Atlantic Ocean.
Now that you're dressed and ready for some outdoor fall fun in St. Augustine, here are 10 ways to get outdoors (and stay there) this season.
1. Downtown Wandering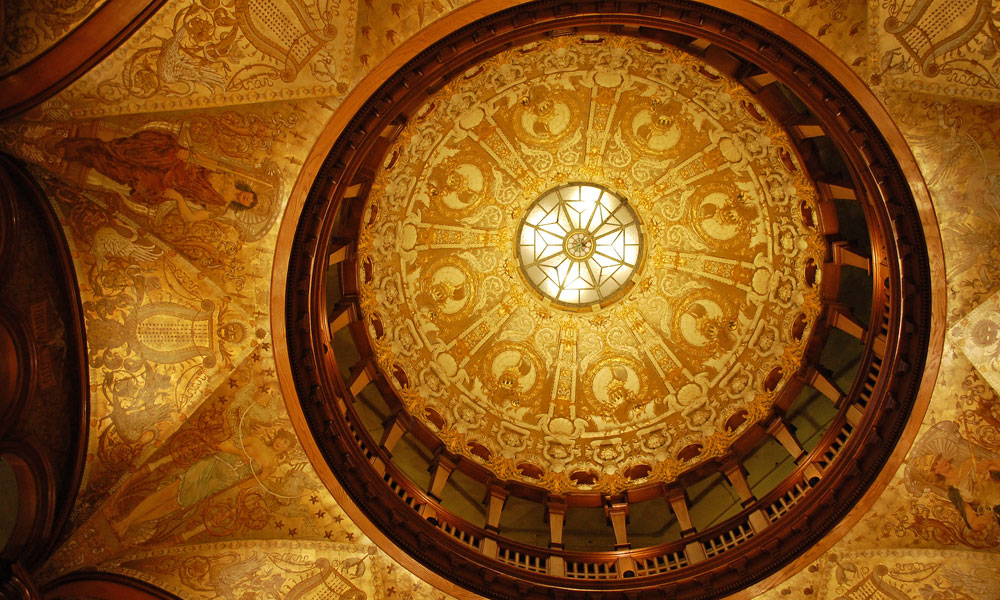 Whether you are flying solo or traveling in a pack, the streets of Historic Downtown St. Augustine are filled with enough sights and sounds to keep you entertained all day long and well into the evening hours. From coffee shops to art galleries, downtown has countless stops for you to take advantage of while you wander. As an added wandering bonus, if you decide to venture down the acclaimed St. George Street, the only traffic you'll have to watch out for are other sight-seeing pedestrians. If you arrive at St. George around 11:00 a.m. just as the shops are opening their doors, you'll be able to wander at ease without being forced to dodge an abundance of fellow tourists. 
Sidenote: While downtown, you owe it to yourself to step inside Flagler College at least long enough to tilt your head back and look up at the magnificent dome ceiling.
2. Two-Wheel Cruising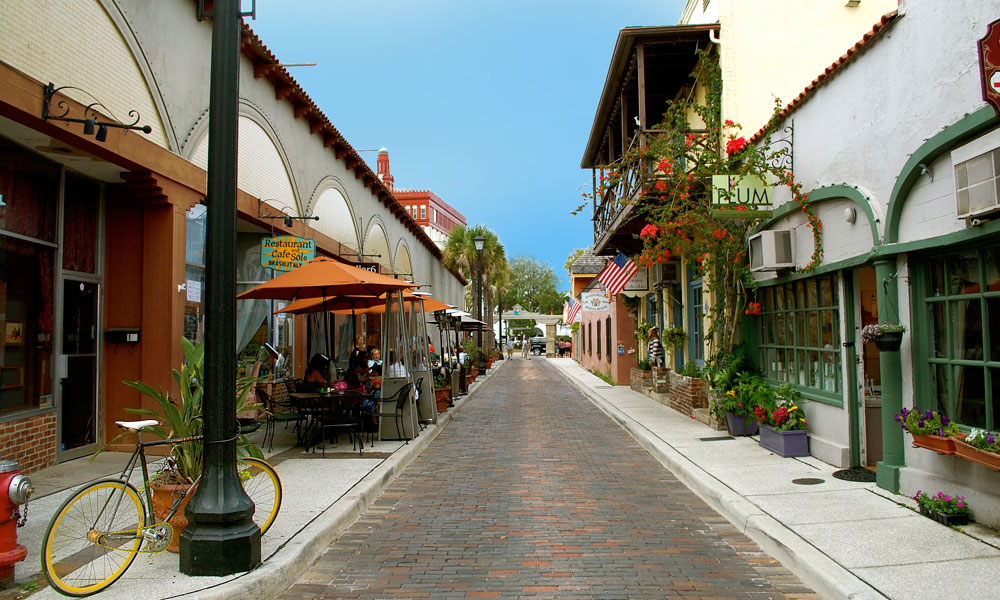 If you own a bike that you don't mind towing with you on your trip, cycling offers an inviting way to experience downtown St. Augustine, and get some aerobic exercise in the process. If you don't have your own set of two wheels you feel like carting along, you can easily rent a bicycle during your stay. Situated in the heart of downtown at 125 King Street, Fun Rentals offers a large selection of wheels, including bicycles. These wheels are available for rent by the hour, day, week, or month, with drop off/pick up options available.
3. Lighthouse Climbing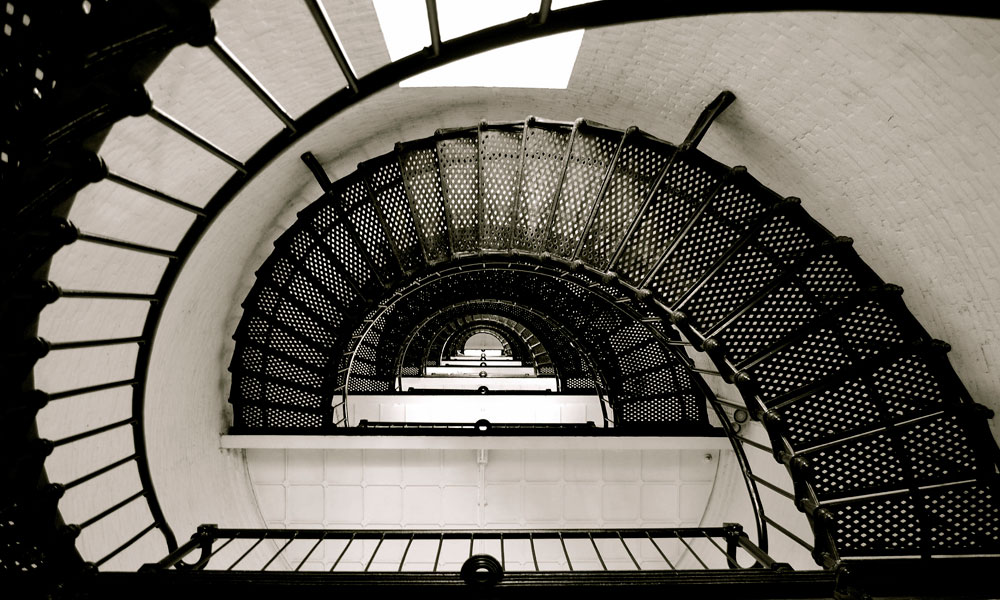 A short drive or bike ride from downtown St. Augustine over the Bridge of Lions will lead you straight to the St. Augustine Lighthouse. Climbing the 219 stairs to the top of this landmark will give your legs some work and grant you panoramic views of the area's landscape. If you'd rather have more of a thrill, you can always wait until nightfall for a Lighthouse visit and opt to partake in a ghost tour.
4. Park Exploring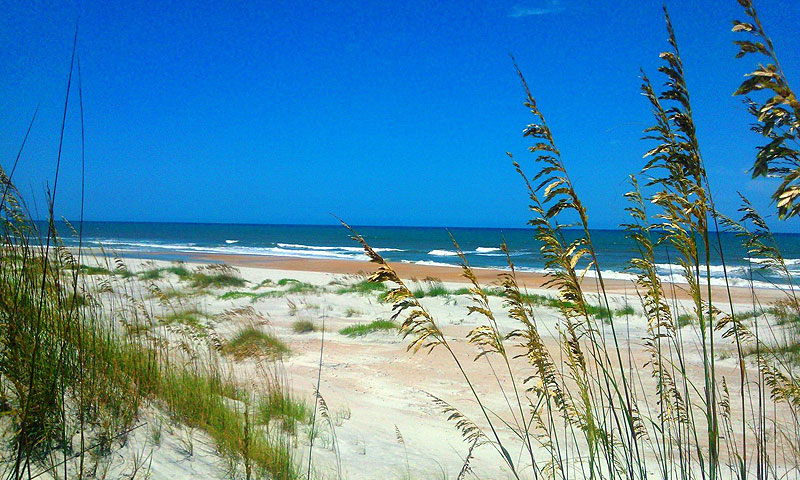 Happen to be a hiking or camping fan? Situated on Anastasia Island in walking distance of the Lighthouse is Anastasia State Park. This state park includes more than 1,600 acres for you to explore. Such exploration opportunities include camping, kayaking, canoeing, paddle-boarding, swimming, picnicking, fishing, boating, windsurfing, hiking, and more. For those seeking to stay overnight, the park's full-facility campground provides you a serene wooded area to rest your head.
And that's just one of the state and county parks and conservation districts. There are numerous parks with trails or paved paths all over St. Augustine. From the Dr. Robert B. Hayling Freedom Park in Lincolnville (an easy walk from Historic Downtown) to the Guana Tolomato Matanzas Marine Estuary Research Reserve (known by locals as the GTM Reserve) just a few miles north of Vilano Beach on A1A.
5. City Running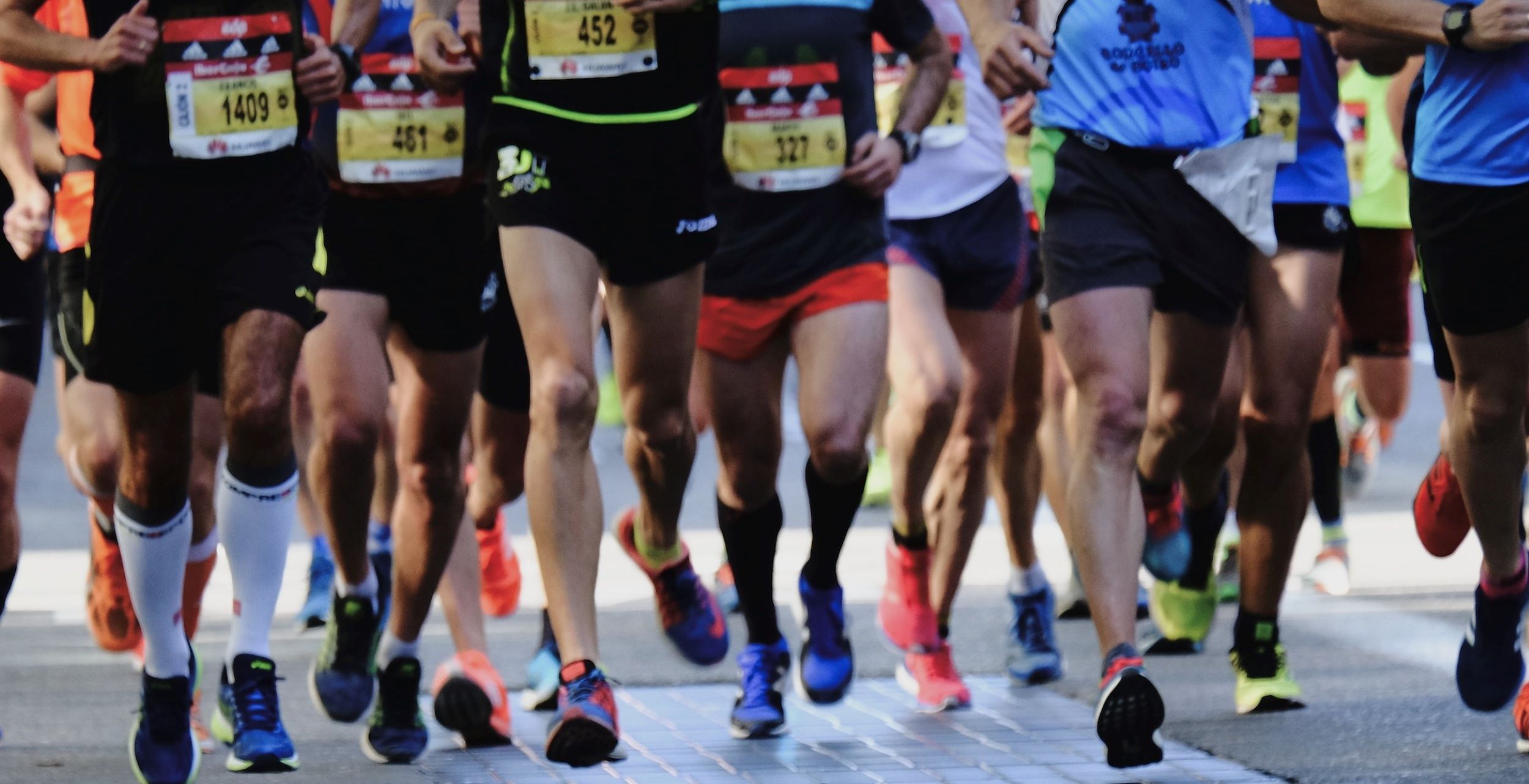 While the beach is a prime spot to kick back and relax while listening to the waves of the Atlantic Ocean roll in, thanks to its wide shorelines and hard-packed sand, the beach is also an ideal place for a run, especially when the tide is out. Of course, you don't have to stick to the sand. Downtown St. Augustine's small radius and high number of pedestrians make it a safe and readily navigable terrain. Plus running is always a great way to learn your way around a city. If you time it right, you can make it to the top of the Bridge of Lions just before the drawbridge opens and take a timeout to enjoy picturesque views of the bayfront. If you are looking to make your trip a true "runcation" (vacation centered around a race), almost every Saturday during the fall season there is a 5K race to participate in.
Here are a few late autumn races of various distances taking place in St. Augustine:
Shut Up and Run 5K: This Thanksgiving Day run benefits the St. Francis House, a local shelter that provides food, a roof, and resources to homeless men, women, and families in St. Augustine.
Santa Suits on the Loose 5K: This holiday family run benefiting St. Augustine Youth Services features runners dressed in Santa suits and other Christmas-time costumes.
6. Market Shopping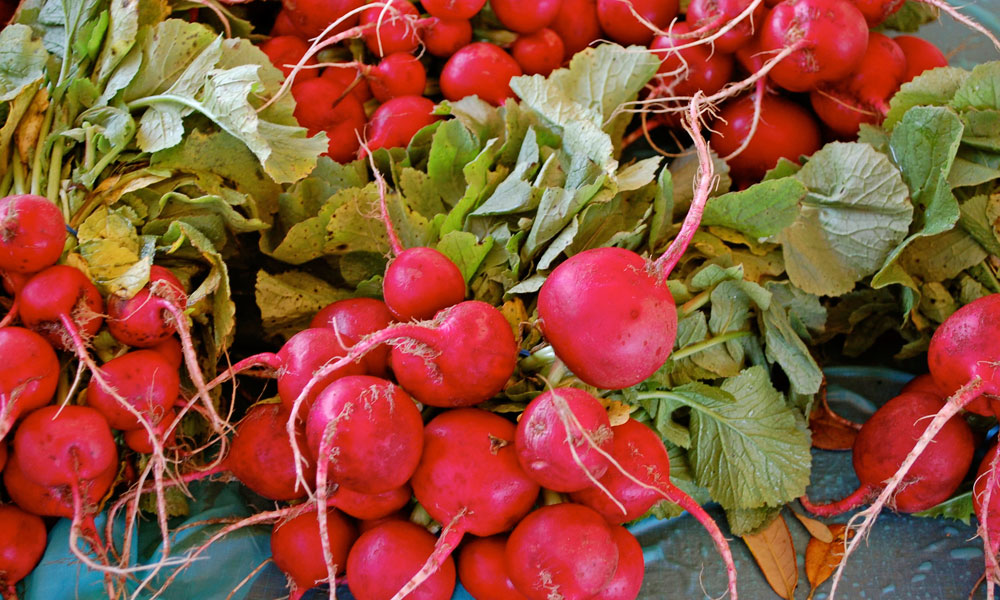 Every Saturday morning the St. Augustine Amphitheatre Farmers Market sets up shop just outside the front gates of the The Amp from 8:30 a.m. to 12:30 p.m. Here you will find local farmers with fresh produce, as well as vendors offering natural juices, hot (or iced) coffee, homemade pastas, vegan muffins, local honey, baked bread, decadent jams, and more. The market also includes a variety of area artisans showcasing their crafts. If you are having an extended stay in St. Augustine and plan on doing some cooking during your time here, the market makes a great one-stop shop for your food needs. If you aren't here on a Saturday, don't fret, the market also sets up at the pier on Wednesday mornings, meaning you have two chances each week to take advantage of the great many goodies the local farmers brings to the table.
7. Authentic Brunching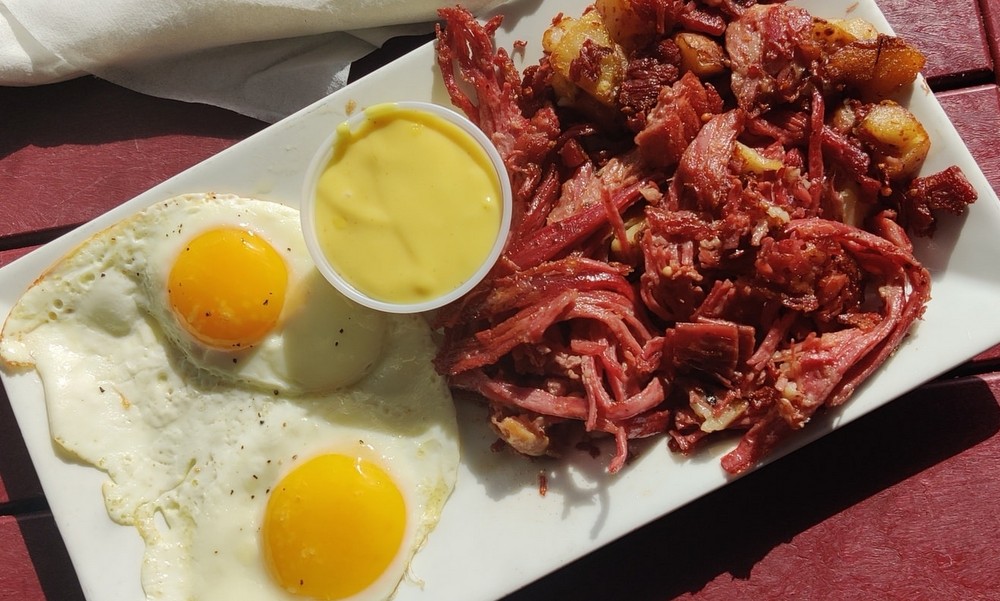 Before embarking on a day filled with outdoor wonder, why not start things off with the most important meal of the day? Yep. You guessed it—breakfast! Downtown St. Augustine has several well-kept breakfast secrets that allow you to brunch like a local while starting your day outside thanks to patio seating.
Try Nero's Waterfront Cafe located on St. Augustine's bayfront. Nero's Cafe offers breakfast and lunch with a view of the water and all who pass along the sidewalk of Avenida Menendez.  Nero's is particularly known for their variations of Eggs Benedict, including one served between two pancakes. (The photos is of Nero's Hash and Eggs.) 
Or, pick up a coffee to go at one of the cafes in Historic Downtown and start wandering, so you can let your nose pick your breakfast spot.
8. Fort Touring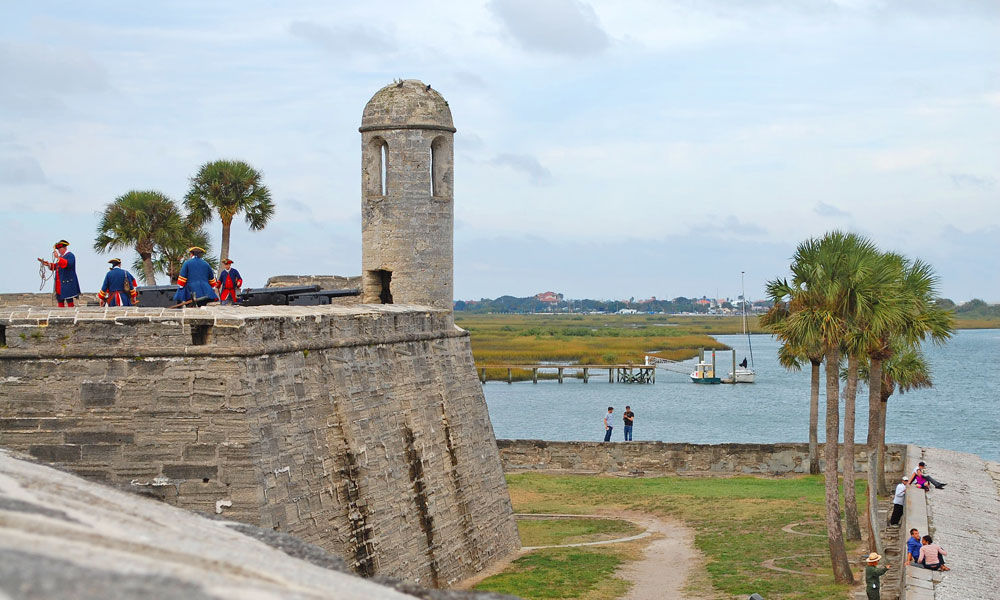 Both Historic Downtown St. Augustine and Anastasia Island provide you the opportunity to tour a historic fort and enjoy your natural surroundings while receiving a taste of history. If you time it right, you might even get to experience some historical reenacting, including a canon firing.
Castillo De San Marcos (Downtown): While walking around Castillo De San Marcos is an experience in itself, you can also explore the interior of this mighty fortress for a detailed look at its history and coquina composition. For a more relaxed and less crowded visit, it is recommended to visit the fort early, or on a weekday. That said, there are perks to stopping by on a weekend, specifically if you plan your visit around a cannon firing. General admission tickets to enter the fort are $7.00 and valid for seven days. 
Fort Matanzas (Island): What once guarded St. Augustine's southernmost inlet (or "back door") from attack, is historic Fort Matanzas. Due to its location south of St. Augustine, many visitors overlook this prized historical monument. Upon entering the fort grounds, you will be shaded by giant live oak trees that are more than 150 years old. If you care for an up-close view of Fort Matanzas, a free boat ride will take you to explore. 
9. Green Gaming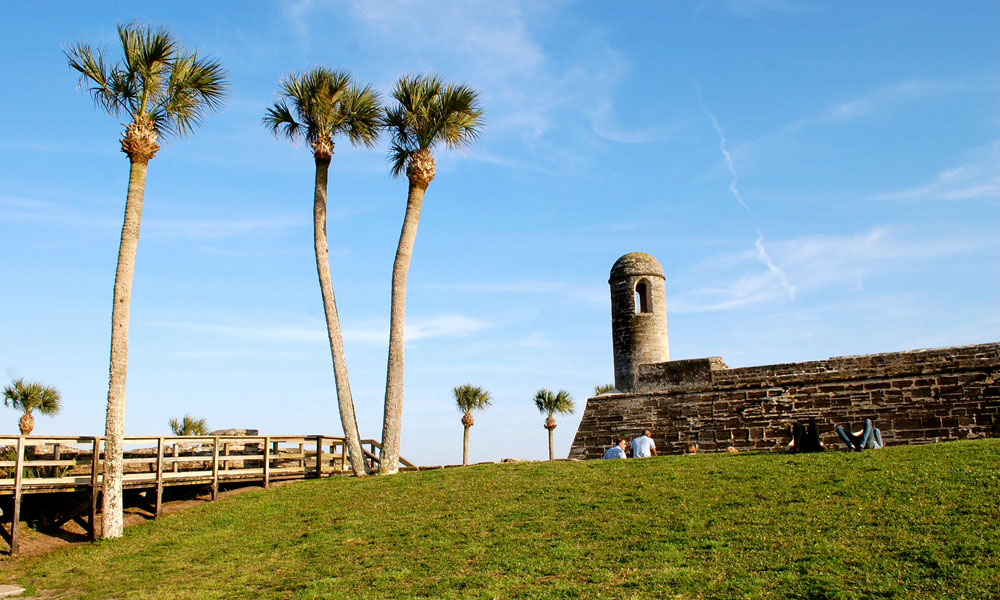 If you elect to visit Castillo De San Marcos, the fort greens make an ideal, centrally located yet scenic spot to pause for a picnic or to run around and play games if you have the entire family with you. On a sunny fall day, you are sure to see the greens packed with locals and tourists alike. Still, these aren't the only greens in town. Just a short drive up San Marco Avenue is the Mission Nombre de Dios. Here you can walk about the grounds, and take a seat on the greens in the shadow of the Great Cross. 
10. Art Walking
All for art and art for all! Although art abounds in St. Augustine the entire month through, there are specifically designated days each month on which area galleries and other art-focused local businesses partake in an entire night dedicated to art.
First Friday: Every first Friday of the month, downtown St. Augustine is dedicated to the Art Walk—a night of art, fellowship, and festive fare. From 5:00 to 9:00 p.m. downtown galleries open their doors and invite you inside to view their showcased artwork. The best part? It's all free. This means you can save your dollars for purchasing the artwork that you fall in love with. 
More Fall Events
'Tis the season for festive happenings. Before you plan your visit to St. Augustine, be sure to check out our events section, for a full list of all of the upcoming excitement.