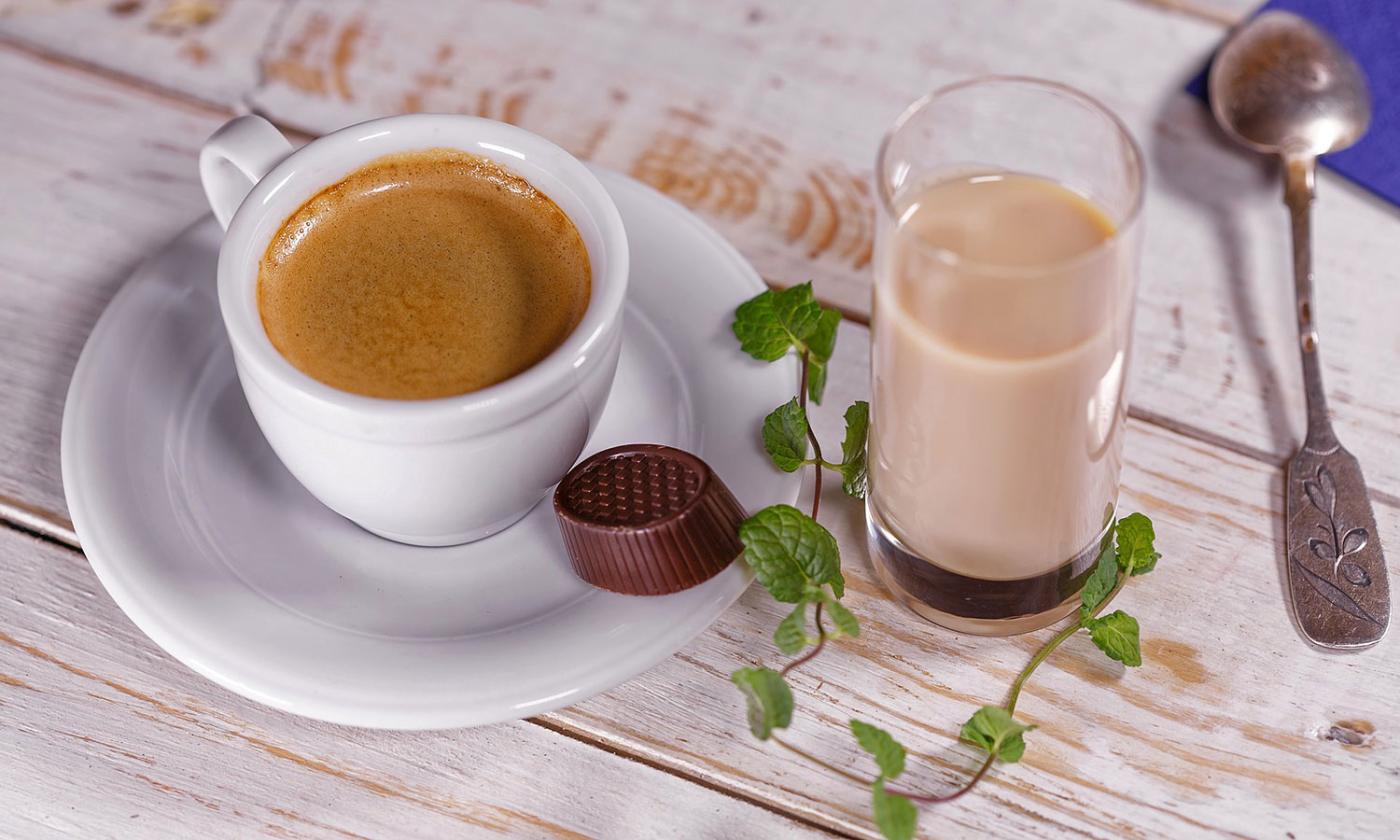 Get Caffeinated at a Local Coffee Hot Spot
Caffeinated faithfuls will find plenty of great cafés in St. Augustine.
Awesome coffee is a year-round commodity in St. Augustine.
As I write this, it's fall again. And while that may not mean exactly the same thing here as it does throughout most of the rest of the country (no changing leaves, it's still hot, etc.), St. Augustine maintains its share of autumnal comforts. Pumpkin spice everything is everywhere now, and local coffee shops are no exception.
While pumpkin spice is fleeting, coffee hot spots in St. Augustine are forever. Regardless of where you believe pumpkin spice does or does not belong, you definitely belong in one of St. Augustine's many caffeinated establishments. 
Whether you crave a classic cup of joe, or a latte with an ingredient list that is longer than this article, you can happily get your fix pretty much anywhere in St. Augustine. That leaves you with an overwhelming surplus of options. Fortunately for you, I buzzed around town in search of the best shops and cafés for all tastes and desires.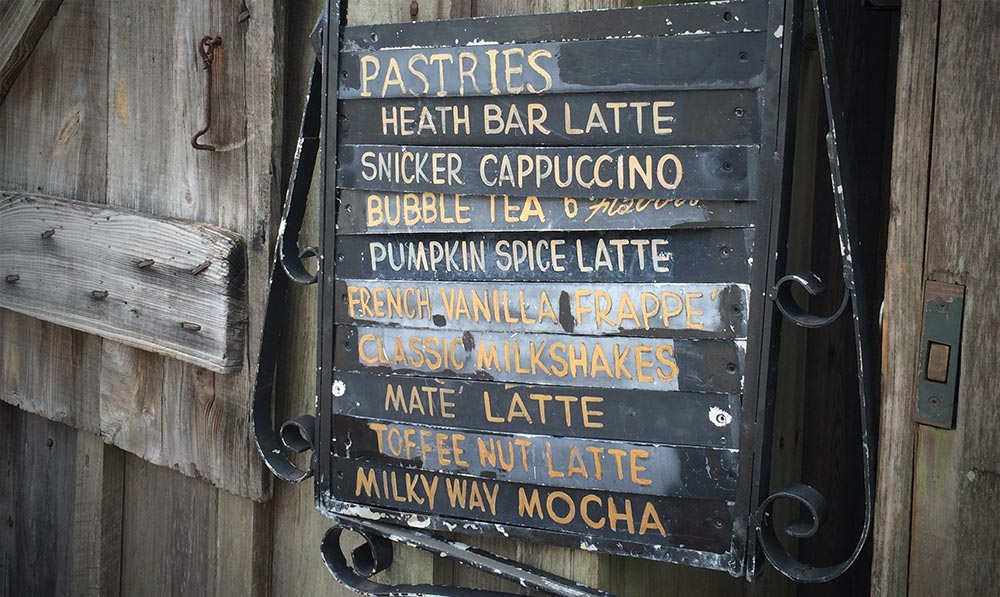 I began my buzzing near the north side of downtown, on Orange Street by the city gate. I imagine this is the route most commonly taken by new visitors to our town. It's also not far off from my once-daily trek as a Flagler College student from the parking garage to campus. I could almost taste the nostalgia, between my memories of staying awake for three days straight to study for finals and the overwhelming atmosphere of the carefully preserved and colorfully presented history of this old town. It became abundantly clear to me that you would have to be mad to attempt to appreciate our city without some kind of coffee, tea, or sweets.
St. Augustine survived a Spanish period, a British period, and then another Spanish period (we were so nice they ruled us twice) before it became part of the United States. Throughout the years, people migrated from all parts of the world. Minorcans, Spanish Celts, Scots-Irish, and many more have all called St. Augustine home.
The sources of local coffee can be just as vivid and diverse. Jamaica, Kenya, Colombia, and many other notably warmer places contribute to the array of beans and brews that can be found at various shops throughout the city. Each source of origin provides its exports (or ex-pats) with their own unique flavors. However, it's the local roasting that really makes these flavors (and stories) come to life.
For pretty much every shop I visited, if their beans were not roasted locally, they were roasted in Jacksonville. A longer, darker roast yields bolder and smokier flavors. Accordingly, however, a longer and darker roast also yields less pep (less caffeine!). Imagine how you feel after sharing a long-winded story about where you came from. The beans are no different — the roasting process is their long story.
To begin my coffee journey through the heart and history of my city, I was going to need something strong.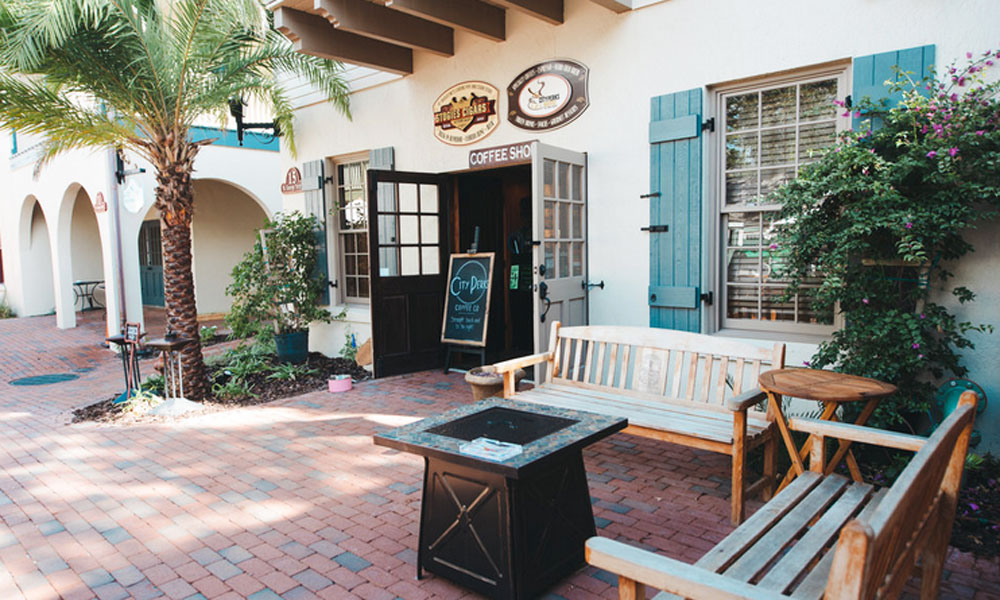 Located at 15 St. George Street near the city gate and just across from the Castillo de San Marco, City Perks is the perfect place to perk up before a stroll down St. George Street or along the bayfront. Before wandering away with a to-go cup, take the time to enjoy a coffee and a treat inside their shop or out in the courtyard. City Perks works to source as many products locally as possible and they offer some of the most highly regarded coffee roasting names in North Florida. Despite the wide array of beverage options, including organic tea, craft beer, and wine, my personal favorite is the Cuban coffee. For those who are unfamiliar, Cuban coffee is basically the espresso equivalent of sweet tea. If all the caffeine were not enough, you get an added sugar rush within seconds. City Perks invites guests to visit with friends, to settle in and work, or to simply take a moment to relax alone with an excellent beverage.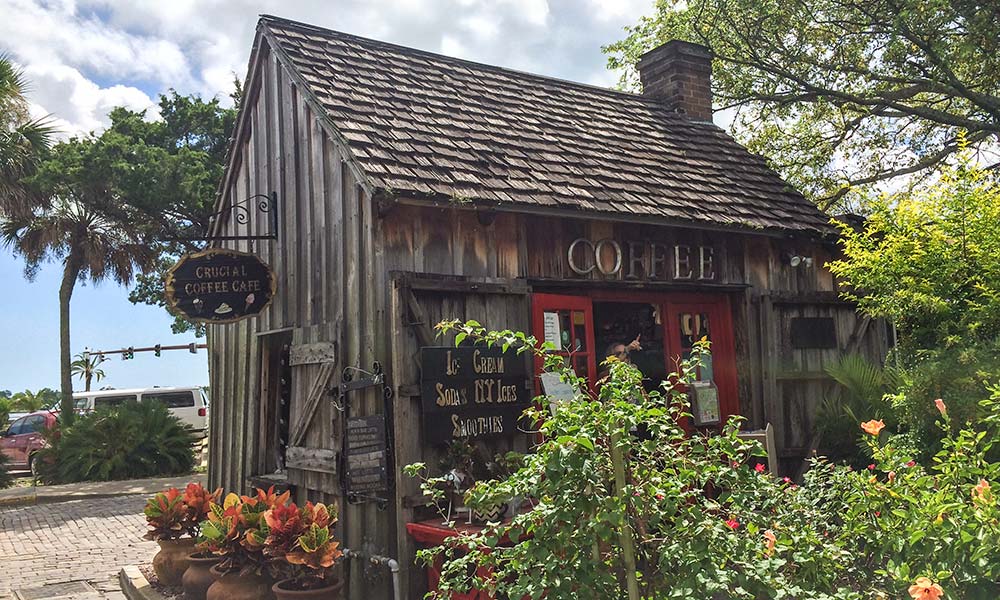 On the corner of Cuna Street and Charlotte Street sits a picturesque cabin that cannot be missed. Inside is Crucial Coffee Café, which is indeed a crucial part of the St. Augustine coffee experience. In addition to the standard coffee fare, Crucial offers ice cream and New York ice. New York ice is like Italian ice, but with more attitude. In other words, it's Italian ice served to you by someone wearing a Yankees cap (actual team affiliation may vary).
The café itself is small (a prevailing theme amongst downtown establishments), but the gorgeous patio and garden has plenty of seating. This spot is just as perfect for devouring ice cream or coffee as it is for devouring a novel or two. Seriously, Crucial is conveniently located in a very busy part of downtown, but there's something serene about sipping on an iced coffee, feeling the breeze move through the foliage, and getting lost in a fine piece of literature.
I recommend the spiced Thai coffee to find that ultimate moment of Zen. "Oh, come on Ben, you're just recommending coffees that are named after countries or nationalities." Well, so far, yeah. Because they're really good.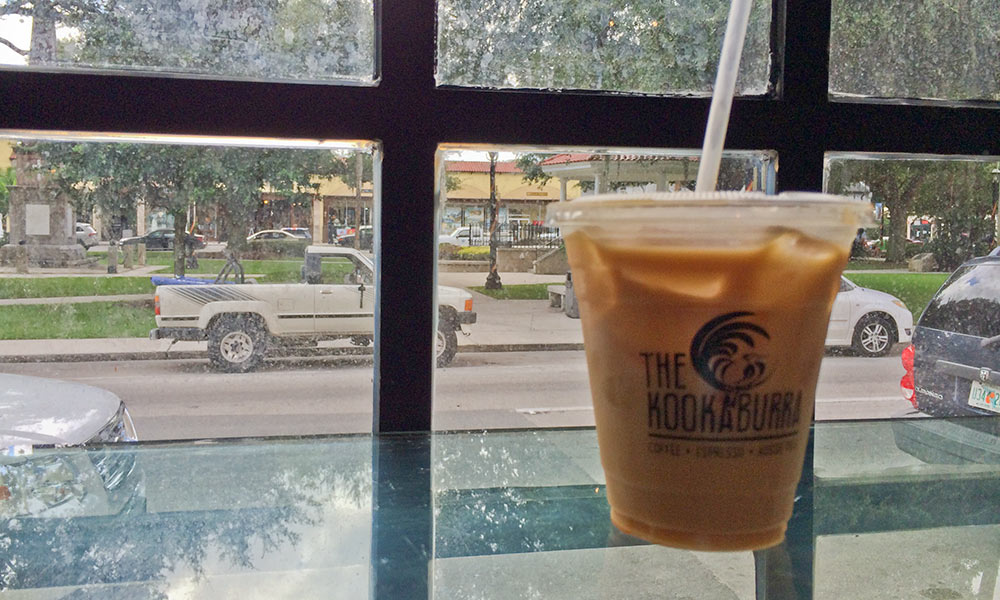 Kookaburra is practically a place of worship for coffee lovers. Service is quick and with a smile, making this the optimum joint for grab-and-go stimulation downtown. If you hadn't already figured this out, Kookaburra has Australian roots. In accordance with my propensity to recommend menu items with nationalized names, the Aussie coffee is superb, as are their other specialty drinks. If you're not humming Men At Work yet, double down on the Down Under with a savory Aussie pie. And with seven locations between Nocatee and St. Augustine Beach, you'll never go thirsty.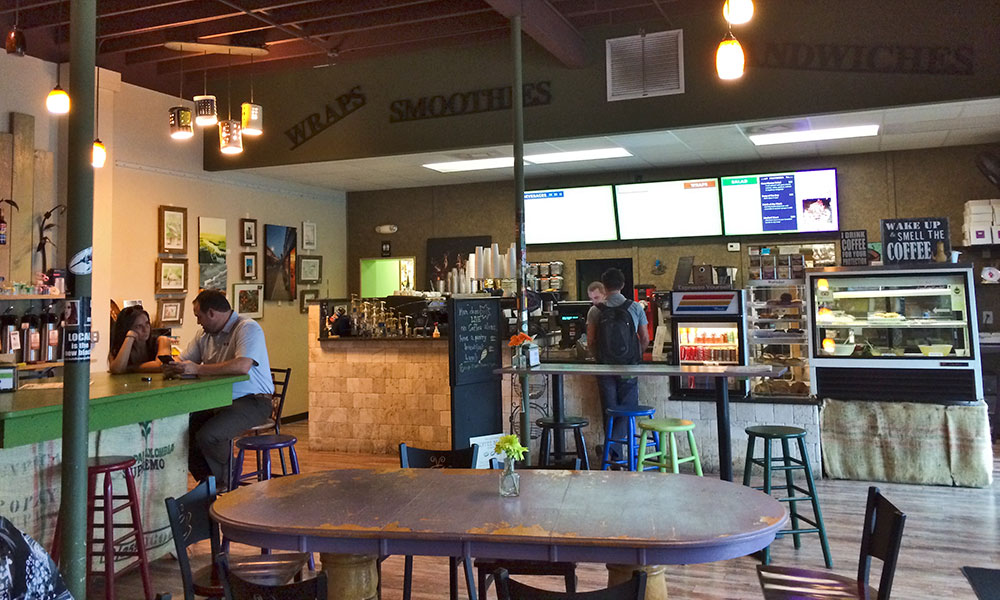 Serving delicious and fresh breakfast, lunch, and early dinner (including gluten-free options!), FarmHand KCHN & Coffee is a blend (get it?) of great coffee and vegan/vegetarian dishes (yes, there are also items with meat). The space is a great place to spend the day and actually enjoy getting work done. This very spacious shop on US 1 (AKA Ponce de Leon Blvd.) offers free and unlimited Wi-Fi and is just as suitable for meetings or group projects as it is for solitary production. Their most popular items with the locals are their Cold Brew, their Stone Cold (a cold brew with a double espresso shot,) and their Cubano City. (Another drink that just happened to fit into my travelogue theme.)
A unique twist on a coffee cafe, Witty Whisker Cat Cafe also offers the opportunity to play with cats while enjoying a cup of joe or wine. Witty Whisker hosts weekly events, daily happy hours from 4:00 p.m. to close, and lots of furry, adoptable felines. They have partnered with Feline Canopy of Care to help give these cats some TLC from coffee-cat lovers and to potentially find them forever homes with those coffee-cat lovers. Coffee, wine, beer, seltzers, and sweet treats can be enjoyed while visiting Witty Whisker Cat Cafe.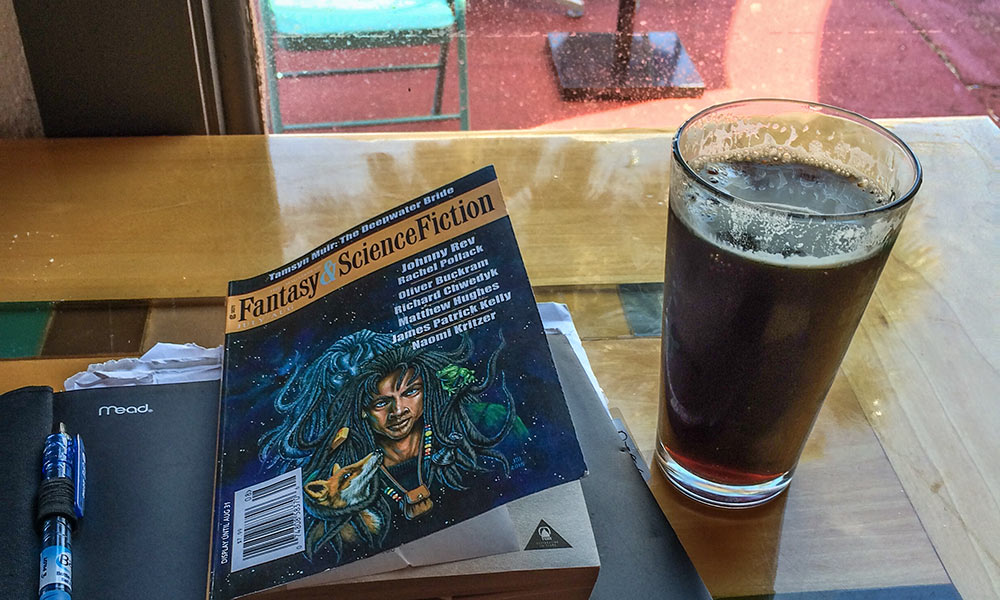 After having visited enough coffee shops with beer for this piece, I needed a beer. I also needed more coffee. To satisfy both desires in one cup (but several swigs), my barista whipped up a "speedball." I'd only previously known a speedball as the cause of death for a few of my favorite musicians, so I was reluctant. The barista informed me that this wasn't the same kind of speedball, and that it consisted of "the best cold brew coffee you'll ever have" blended with a coffee stout. And that's exactly what it was, which was also exactly what I needed.
I can't be completely sure as to how DOS got its name, but it could have something to do with its duality. Okay, I'm pretty sure it's because they serve coffee and wine, but I'll delve a bit deeper. DOS is as good of a place to be productive as it is a place to play. While they're open every day, you can hang out late on Saturday nights and catch lovely live and local music. Plenty of natural lighting courtesy of the large front windows and the Florida sun make this place quite comfortable for getting work done, as well as for appreciating local art on display.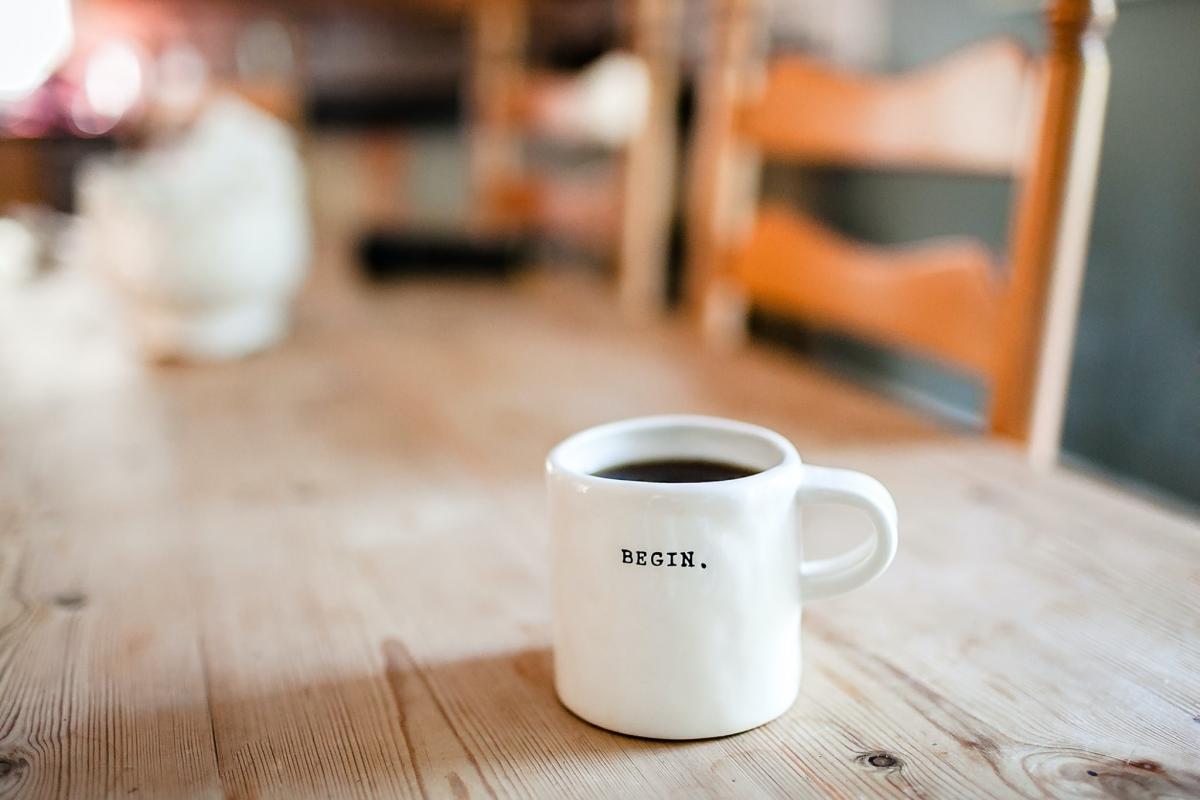 Growers Alliance started small—I remember it as a group of super-friendly people who made a madly delicious Kenyan iced coffee at the Farmer's Market on Saturday mornings. Now, Growers Alliance has their own cafe and shop in Davis Shores on Anastasia Island. Not only is the quality of the coffee amazing, but the business is also all about selling coffee in a way that benefits the producers and their communities. They sell only fair trade coffee, nuts, and crafts and a portion of the money earned goes to help the communities of their growers and artists. And when they're giving us coffee this good, why wouldn't we help them!?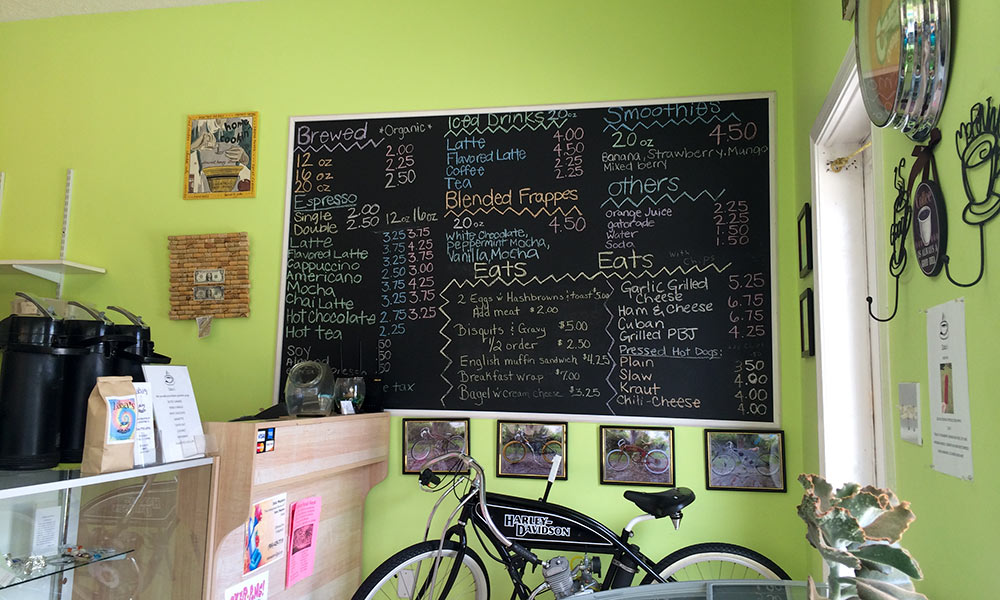 Zaba's is the go-to breakfast, hot dog, art, and coffee joint at the beach. Located on A1A Beach Blvd., this café is open daily and offers take-out, so you can enjoy your iced latte and biscuits n' gravy on the beach. I wouldn't recommend enjoying any of the local art you purchase there at the beach, though. That's probably best enjoyed on a wall in your home or place of business. But hey, you do you. Zaba's specializes in "frappes" (frozen cappuccino), which are ideal for a hot day at the beach. While there isn't much space here to get work done, that's okay. Sometimes you just have to go out and play.
And if you're going out to play, shop, see the sights, or tour, St. Augustine has a huge variety of things to do and places to go all hopped up on caffeine. I would suggest that the Lightner Museum is best enjoyed fully caffeinated. How else can one possibly hope to totally take in a giant collection of collections? From there, zip across the street to Flagler College for a Legacy Tour. The Legacy Tours are the only way for outsiders to see the legendary Dining Hall and its Tiffany stained-glass windows. Cap it all off by heading down Riberia Street for a free tour of St. Augustine Distillery Company. After you learn all about how craft vodka, gin, rum, and bourbon are made locally, you'll probably be in for a crash. Find your second wind and head upstairs to the Ice Plant Bar & Restaurant. I would recommend a specialty cocktail called a "Zombie."
If it doesn't help you find that zip in your step again, it'll make dozing off to dreamland a much more attainable end to your evening.
This article was originally written in 2015 and has been updated in 2023 to reflect current information.