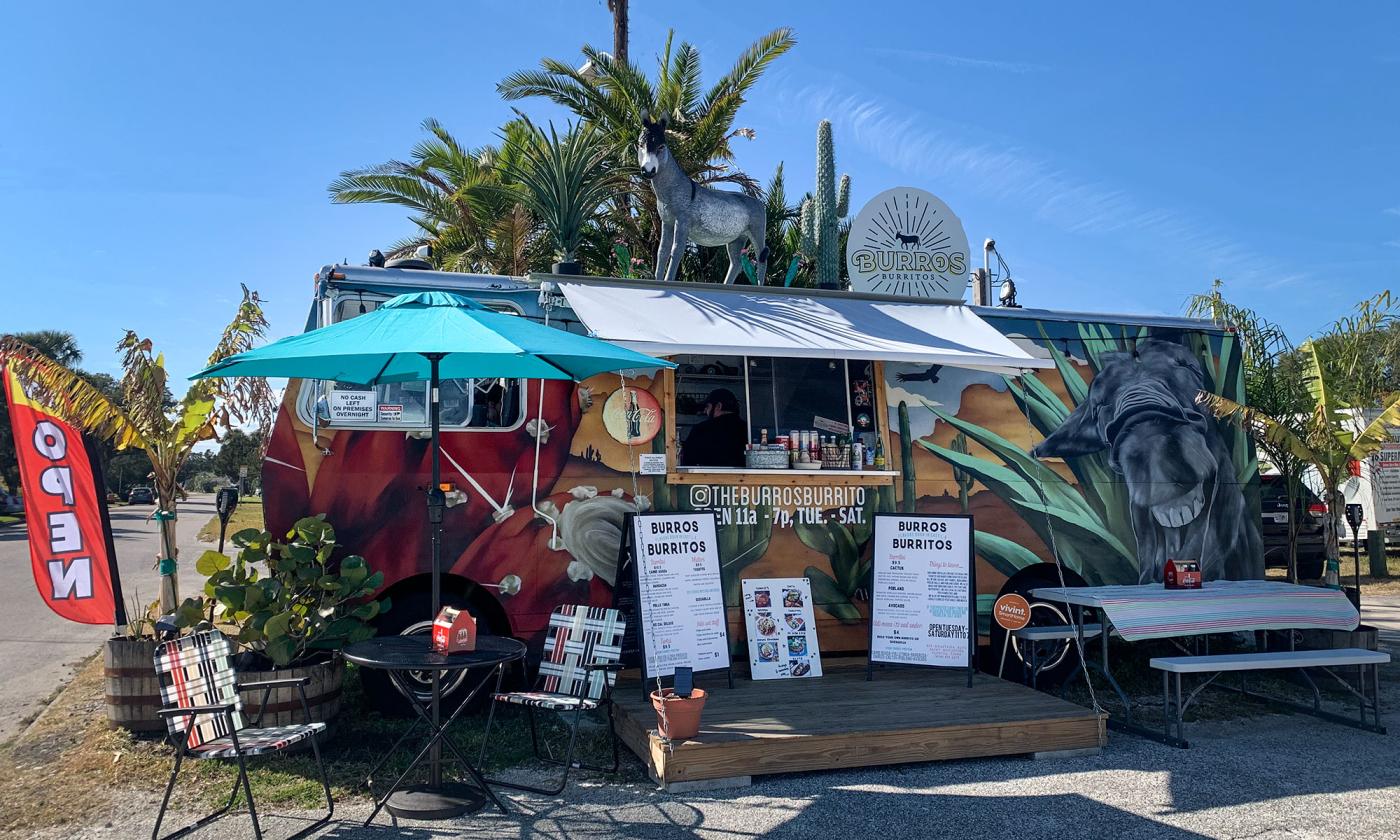 Food Trucks
St. Augustine's food trucks offer a multitude of cuisines and foods — all over town.
St. Augustine's food trucks offer everything from seafood and falafel to Caribbean specialties and contemporary American cuisine. Some of the food trucks stay at one location, while others move around depending on what's happening in town. The variety is impressive, and so is the delicious food.  The food trucks in the photo are YAMO Italian Street Food, and Rad Ringo's Mini-Donuts.
:(
Sorry, nothing was found for this search.
Try adjusting the filters to widen your search.