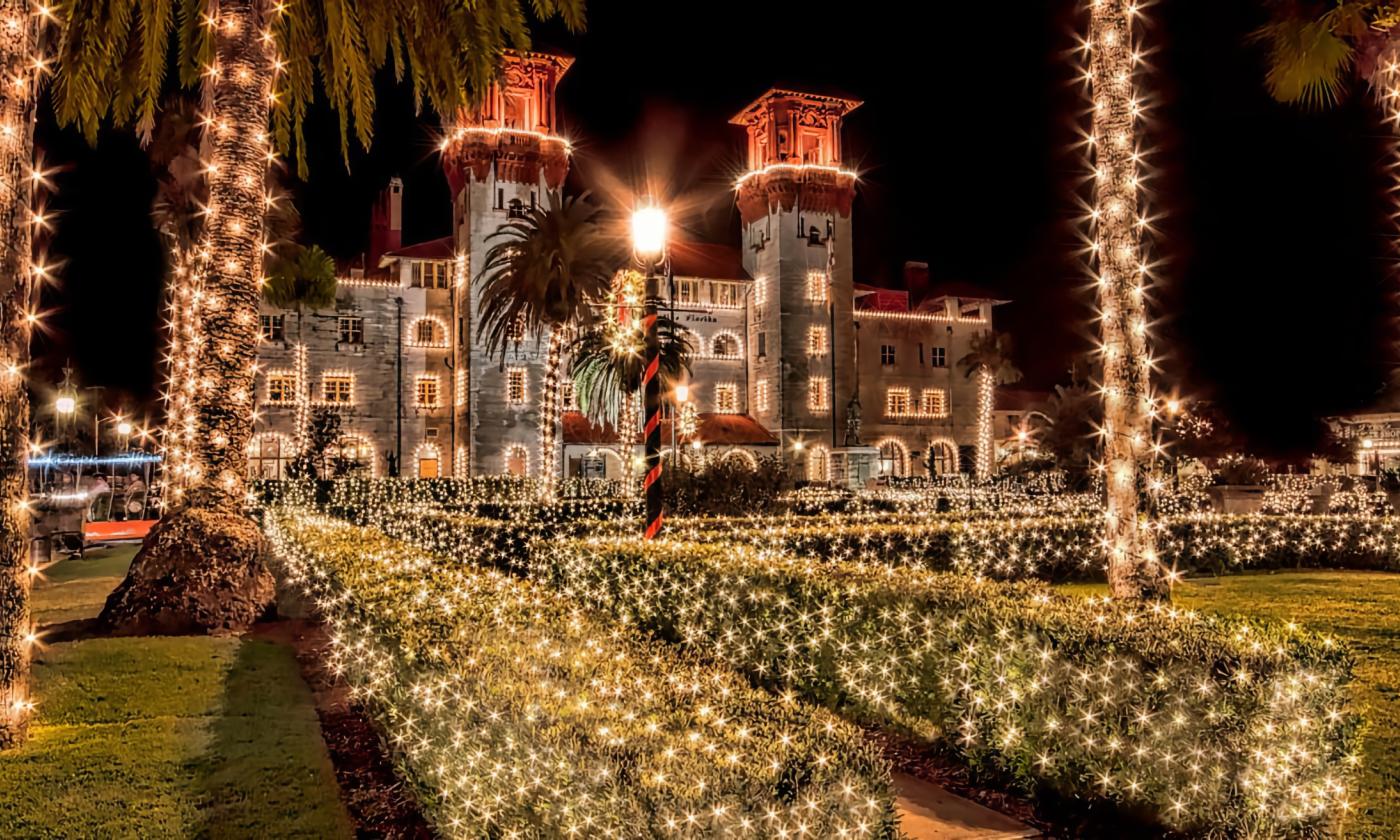 Ultimate Guide to Nights of Lights 2023-2024
Get some helpful tips and tricks to help you navigate the holiday festivities.
This is the 30th Annual Nights of Lights celebration in the city of St. Augustine. This dazzling display of some three million white lights has become one of the most popular destinations during the holidays in North Florida. The lights are on from November 18, 2023, to January 31, 2024.
Nights of Lights has made St. Augustine one of the '"Twinkliest Towns" in the nation according to Rachel Ray Magazine. It was also listed on National Geographic's "Top 10 Places in the World" (yes, as in "Planet Earth," "the Globe," "everywhere where any Christmas lights are found") to view holiday lights in 2012 and 2013, listed on "7-Over-The-Top Holiday Light Displays You Gotta See" by HuffPost in 2015, and on the "Top 20 Spots Across America to See Amazing Holiday Light Displays" by Country Living in 2014. By the time 2016 rolled around, we stopped watching the media lists because when it comes to insanely awesome light displays, St. Augustine reigns supreme, and ain't no one gonna dethrone us any time soon.
If you're already feeling overwhelmed, don't be! If you're new to the event, all the excitement can feel like a bit much, but that's why those of us here at VisitStAugustine.com have put together this Ultimate Guide to St. Augustine Nights of Lights—so that people can get in, have fun, and get out in one piece, as opposed to coming out tangled up in a ball of Christmas lights (that only happened once).
And speaking of tangled up, if getting tangled up in traffic isn't your game, the City of St. Augustine offers Free Park and Ride Shuttle service on select days for Nights of Lights. Learn more about where to park and the Free Park and Ride Shuttle schedule. 
A complete list of Nights of Lights tours and all the other holiday events going on in St. Augustine.
Know the history.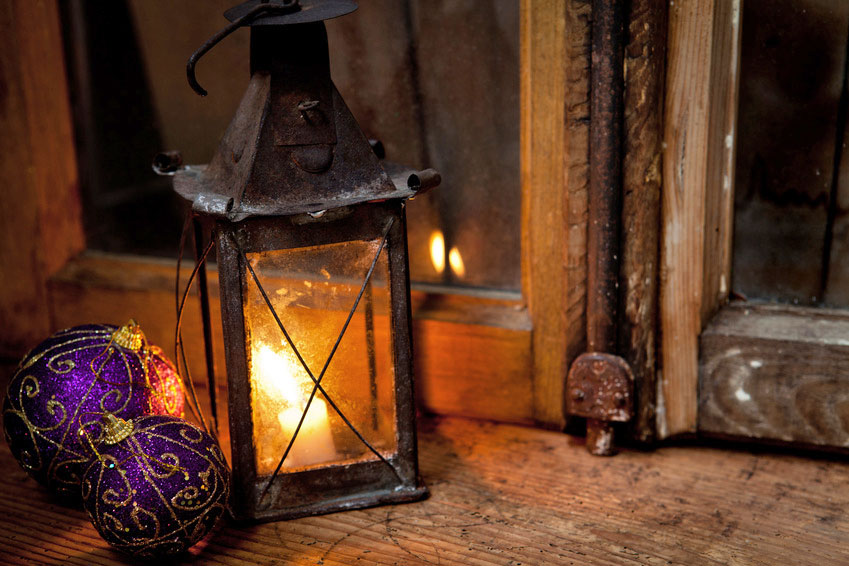 St. Augustine's Nights of Lights first started in1993, and it's been lighting up the nation's oldest city ever since.
St. Augustine's Nights of Lights comes from the traditional Spanish practice of displaying a candle in windows during the Christmas holidays. Candles in the window allude to the biblical story where Mary and Joseph could find no room at the inn. When the Spanish put candles in their windows, they were symbolically making room in their homes and hearts for Jesus. It also reflects the welcoming attitude of the holiday season, welcoming guests to our home. The stunning lights reflect the city's more than 450 years of history and illuminate the beautiful cityscape for lasting holiday memories. The city of St. Augustine has been celebrating Nights of Lights for 29 years, and this year is sure to be another one for the books.
Arrive early.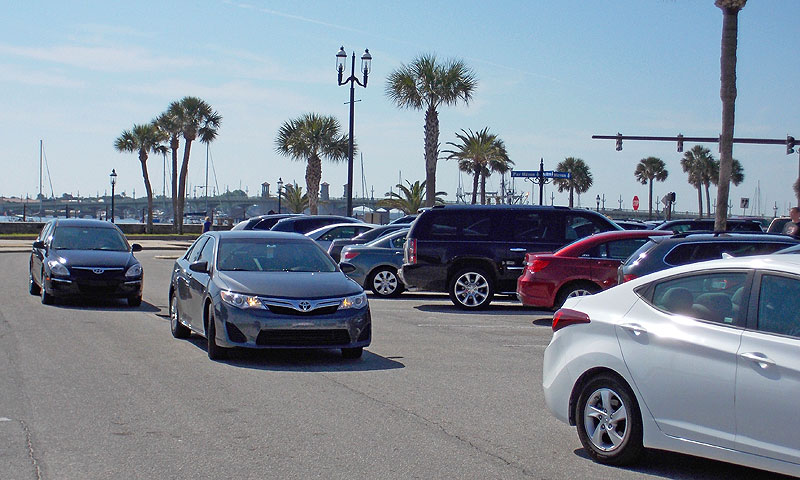 Don't forget about the metered spots along the bayfront south of the Bridge of Lions.
Traffic and parking is a little more difficult than usual, as flocks of people come from all over the region to view the lights. There's a parking garage located near the Visitor Information Center which you can get to by turning onto Castillo Drive from US 1. Parking at the garage is $15.00 per day. All metered spots on the street are free after 5:00 p.m.
Locals who live nearby or who own a bike should consider walking or biking to Nights of Lights. Just make sure your bike is equipped with its own set of lights and reflectors.
Grab some food.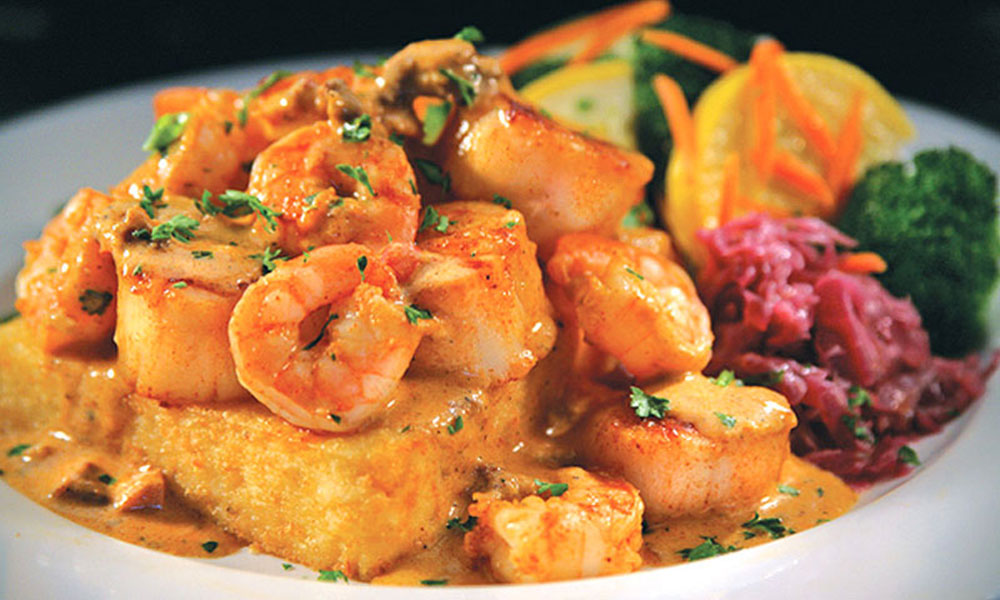 Shrimp and scallops from Harry's Seafood Bar & Grille.
Make plans to have dinner and walk around. There are plenty of restaurants within walking distance of the main plaza, and they'll all be open ready to serve Nights of Lights visitors.
A1A Ale Works: This St. Augustine restaurant overlooks the Plaza de la Constitución where the lighting ceremony takes place. Sit on their New Orleans-style balcony and enjoy dinner entrees under the comfort of their outdoor heaters.
Harry's Seafood: Just around the corner from the plaza, this sit-down restaurant has a lovely patio that is lit up year round to get you in the Nights of Lights mood.
For other restaurants, see the restaurant directory for Historic Downtown. 
Get something warm.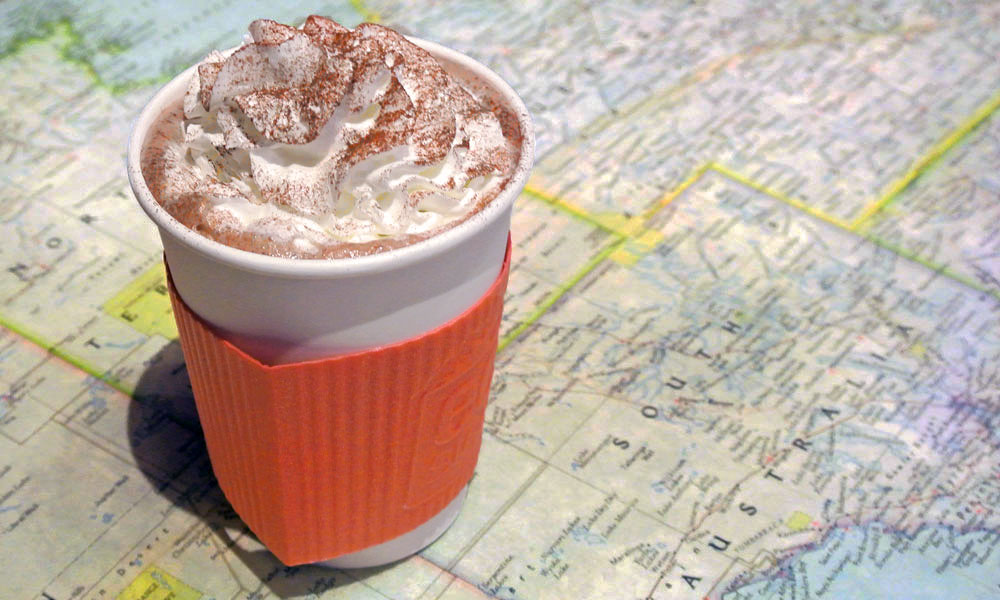 Hot cocoa at Kookaburra.
The nights can be cold (for Florida, which means around 65 degrees Fahrenheit, 18 degrees Celsius), so even if you don't feel like sitting down for a full meal, it'll be a good idea to grab something warm to eat or drink. If you want to grab a quick snack or drink to go, stop by these local favorites. They're all within walking distance of the City's plaza, so you will be right in the heart of the historic district.
Kookaburra: This Australian coffee shop serves up caffeinated beverages, hot chocolate, and their meat pies. Order a Hot Aussie if you're looking for a sweet drink to keep you warm.
Gaufre's and Goods: This Polish and Greek restaurant on Aviles Street serves hot Belgian waffles that come with a variety of toppings, such as Nutella, whipped cream, and bananas.
Take in an epic view.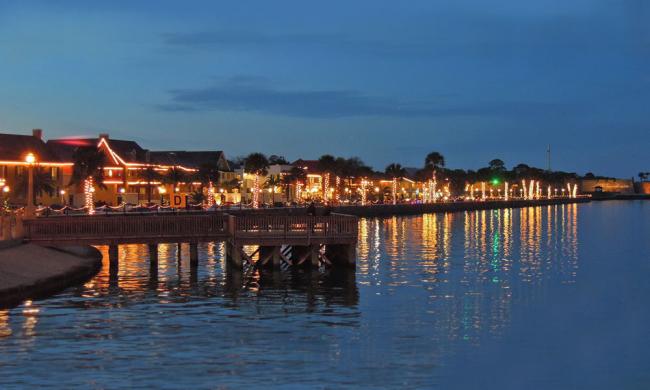 You wanna be in a great spot when the lights are on for St. Augustine's Nights of Lights. Here are a few of the places you can stand to watch the lights come on.
The Plaza de la Constitución is where most of the light-up action takes place. There's a central gazebo, and lights are strung along all the trees in the plaza. There's also a huge Christmas tree that makes a perfect background for holiday photos (also see below).
You can stand along the sidewalks on the Bridge of Lions to get a view that allows you to see the whole bayfront, the tops of the trees in the plaza, and all the illuminated buildings.
The Water
I'm not suggesting you grab an inner tube and jump in the Matanzas River, but if you own a boat or want to book one of the Nights of Lights water tours, you can get a great view of the lights from the water without worrying about any crowds. It's comfortable, unique, and you can avoid the no open container law that applies to sidewalks and enjoy a drink from the ship. See Specialty Tours below for some great choices for water tours including those hosted by Florida Water Tours.
Take photos.
There are so many great opportunities to take photos. Get the family by the Christmas tree in the main plaza for a free Christmas photo. Take shots of the buildings or the trees to post on Instagram.
If you do post on Instagram, mention @VisitStA. You may get reposted!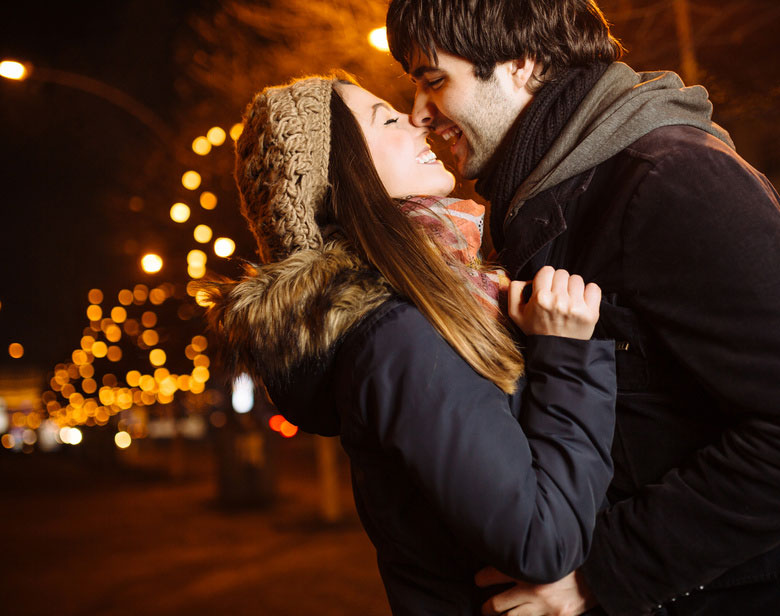 Tips for the perfect Nights of Lights photo:
Pick the right time of day -- especially around sunset.
If you have a digital camera, change the white balance to 'tungsten.'
If possible, use a tripod or place the camera on a hard surface. 
Focus on something closer to make the lights become soft, out-of-focus orbs, a technique called "bokeh."
(If you have an iPhone) Plug in your iPhone headphones and use the volume button on the cord with the camera app open in order to take a still shot in low lighting without shaking the camera.
Post on Instagram and mention @VisitStA.
Grab a drink.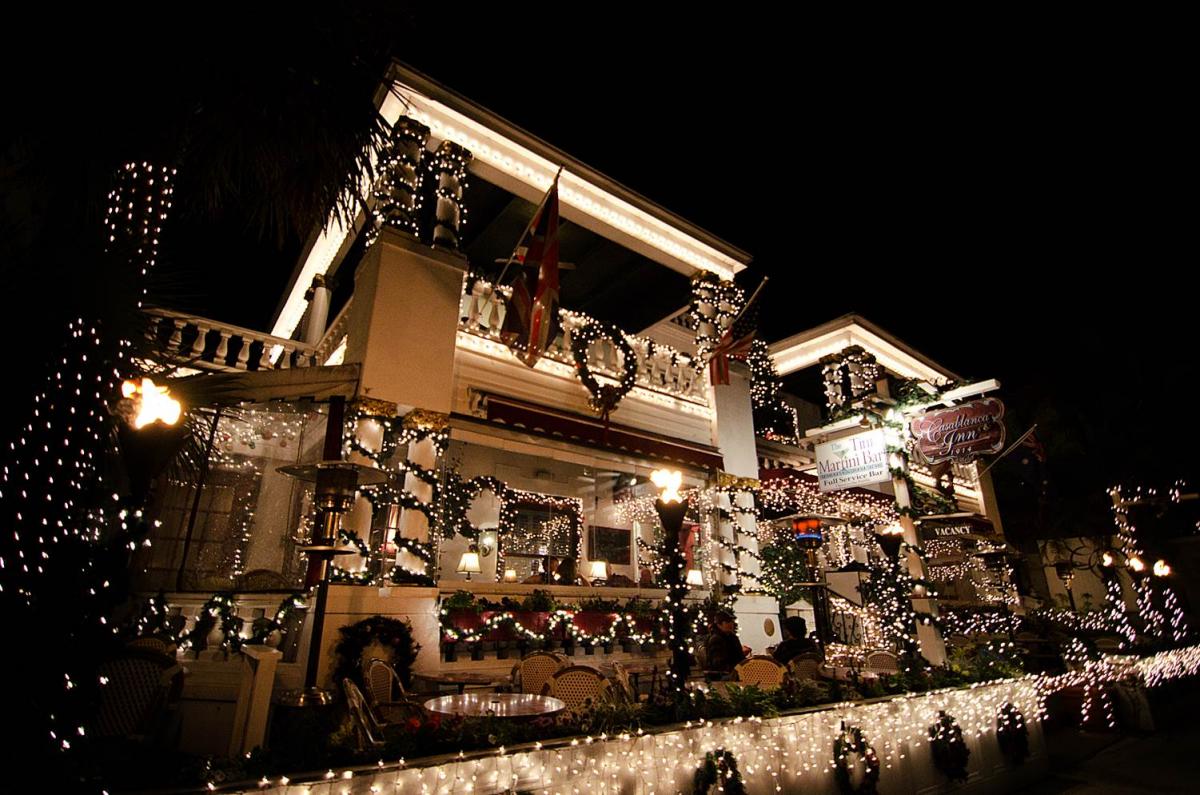 The Tini Martini Bar at the Casablanca Inn.
Stop at one of these bars and relax with a seasonal drink while taking in the lights.
Tini Martini Bar: Known for their decked out balcony, Tini Martini Bar at the Casablanca Inn on the bayfront serves delicious dessert martinis for the holiday sweet tooth, such as the After Eight, made with chocolate vodka, peppermint schnapps, Godiva chocolate liqueur, and Starbucks cream liqueur.
Meehan's: Sit on the balcony for views of the Bridge of Lions lit up on the water while sipping an Irish coffee.
Walk in a lit-up wonderland.
Stroll through the plaza, down the bayfront lined with lights and decorated palm trees. There's also the Lightner Museum and Flagler College down King Street which are both adorned with lights. If you can't see everything, then no worries. The lights are on every night through January 31, 2024.
For the best time to see the lights...
Many people come for Nights of Lights on the weekend, so if you're looking to avoid the crowds, coming mid-week is a good idea. It's a great way to get on a trolley or train without a long wait, and since many of the hotels, inns, and bed and breakfasts in St. Augustine offer lower rates mid-week, it makes it easier to plan on staying overnight. That way, you can enjoy the lights at your leisure. And don't forget ... the lights stay on through the end of January!
This article was originally written by Alex Pooler in 2014. It has been updated with current information for the 2023-24 Nights of Lights season.