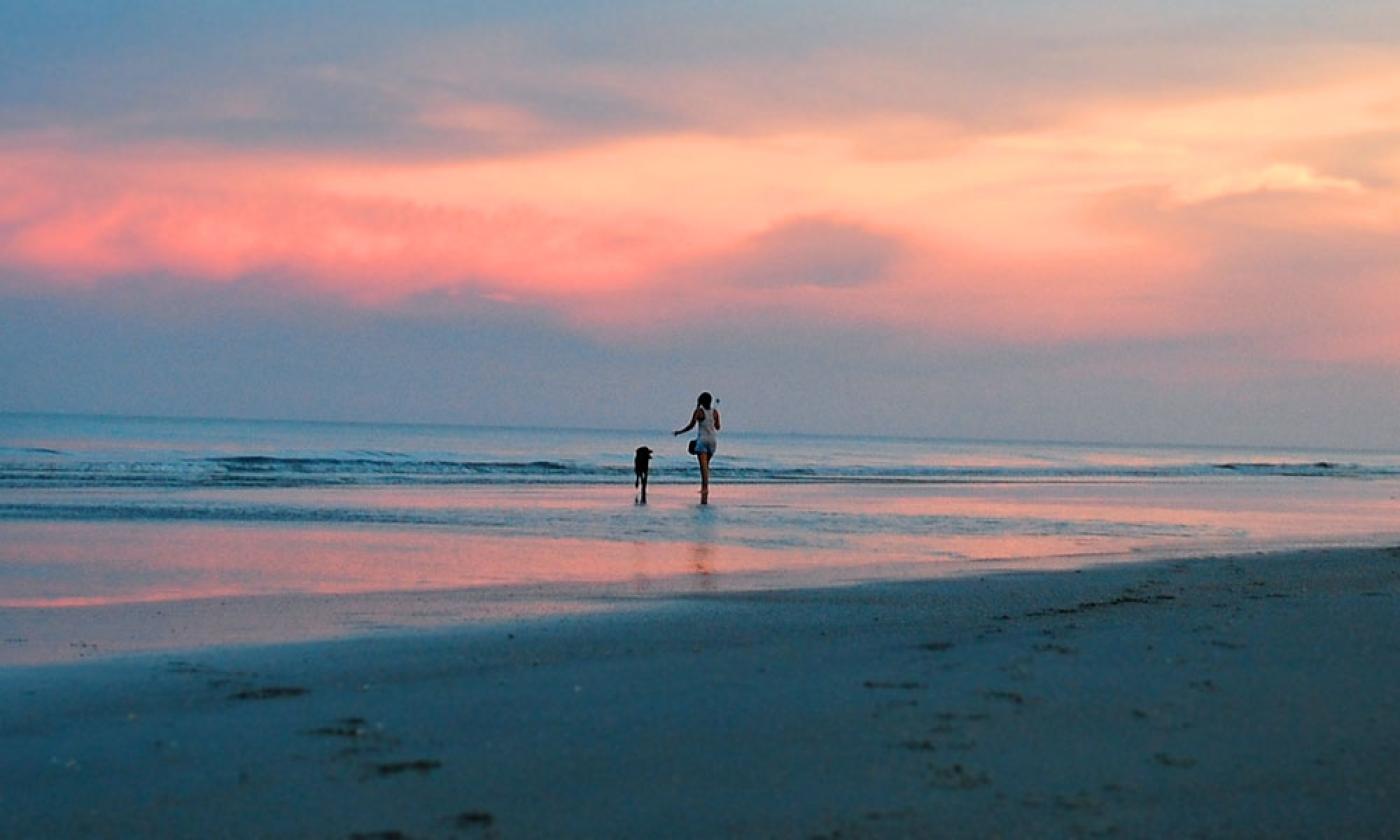 3 Ways to Enjoy a Healthy Vacation
It's possible to have a happy - and healthy - St. Augustine vacation.
Let's face it, starting off the year with a "New Year, New You" mantra is the easy part. Keeping your healthy resolutions and motivated mindset the entire year through can prove to be difficult as you carry out your daily routine. And this can become even more challenging when you throw vacationing into the mix.
While vacations can be synonymous with overindulging, they don't have to be. Of course, it helps when you're visiting a place that caters to a healthy, happy lifestyle. Guess what? St. Augustine just so happens to be a historic destination city filled with an abundance of healthy options. From the fresh local food to the activities, here are three ways to enjoy a guilt-free visit to the nation's oldest city this first month of the New Year (or any of the months that follow), and indulge in all the good stuff while you're in town.
1. Chow Down on Healthy Eats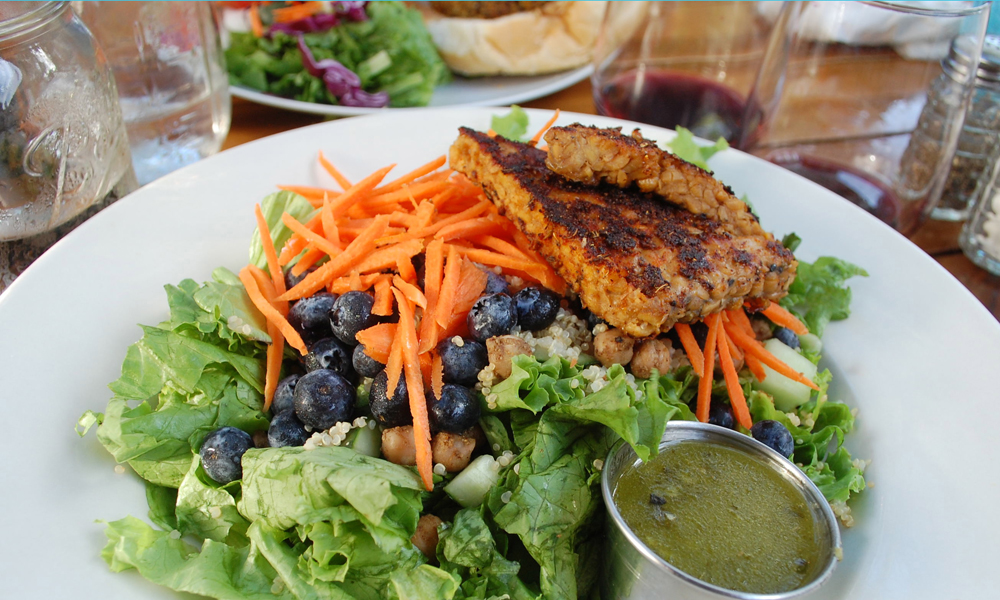 The first time I set out across my home state of Florida to visit St. Augustine, I had no idea I was driving into a plant-based food paradise. What began as a leisurely spring break trip and a momentary break from marathon training, quickly turned into a plant-based food tour. And as a foodie, I certainly wasn't complaining.
I was delighted and surprised to find that, both on Anastasia Island and in the heart of historic downtown, St. Augustine is rich in dining options that are delicious, nutritious, and don't break the bank. What more could you ask for from a destination location? Although there are so many winners it's hard to narrow it down, here are a few healthy eating options that rank high in my book.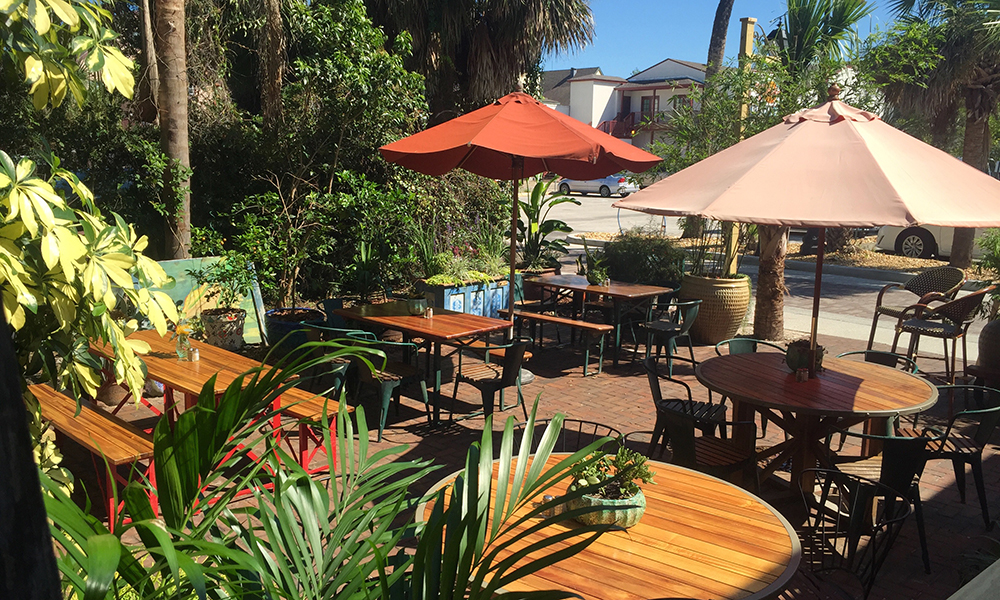 In addition to serving up fresh, local seafood, The Floridian has the best veggie burger I've ever eaten (and I've eaten a lot), packed with sweet potato and black beans. The Floridian also serves up salads that change with the season, offering several protein choices including tofu, or my pick—tempeh, sourced from the Tempeh Shop in Gainesville.
If you stop by on a weekend and decide to try out their garden-style brunch, you can enjoy this same tempeh smoked and dressed up with quinoa salad in the form of a breakfast wrap, while sipping on iced coffee or an infused lemonade.
Muffins, Juices and More on Anastasia Island—Amphitheatre Farmers Market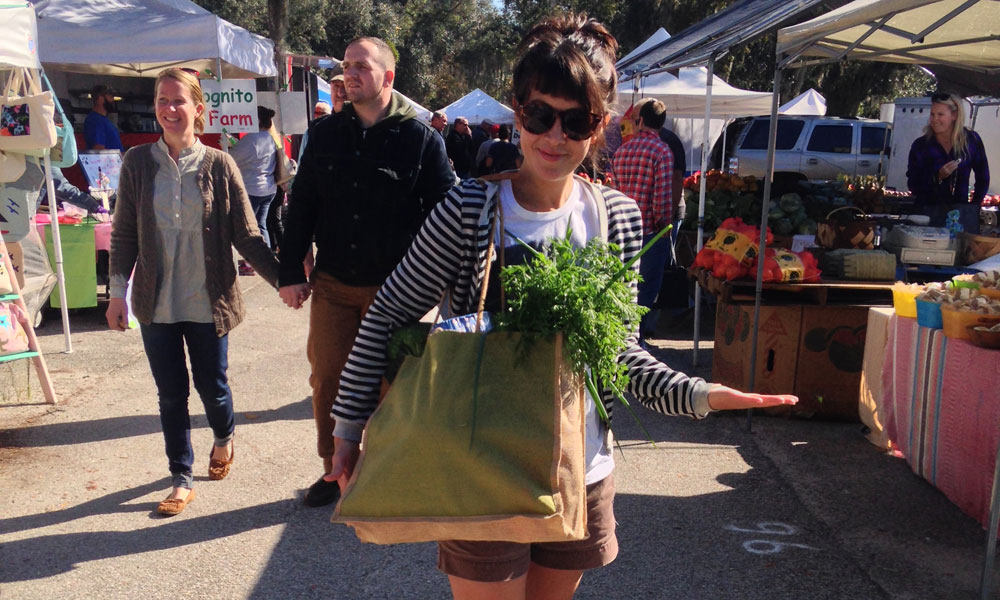 Located on the grounds of the St. Augustine Amphitheater on Anastasia Island is the Amphitheatre Farmers Market, a weekend staple for tourists and locals alike. A single stop at the market gives you the opportunity to pick up freshly made pasta, jams, acai bowls from Big Island Bowls food truck, sweet or savory vegan muffins made by a muffin man named Hugo, and more.
You can load your bag down with food to cook later and treats to take home with you, or you can have a breakfast picnic right there and then. (I tend to do both of these things). One of my market favorites is a Sunrise Surfer juice by Creative Juices Natural Cafe, packed with apple, carrot, orange, beet, lemon, and ginger.
Although usually present at the market, juicing on-site, Creative Juices also has a café situated just up A1A, offering breakfast, lunch, juices, and smoothies throughout the week, as well as on Saturdays.
2. Walk it Out
St. Augustine has all the pieces in place to be classified as a walking paradise, including slow-moving traffic downtown, a high number of pedestrians, and an entire street dedicated to the act of setting one foot in front of the other. (Yes, I'm talking about St. George Street.)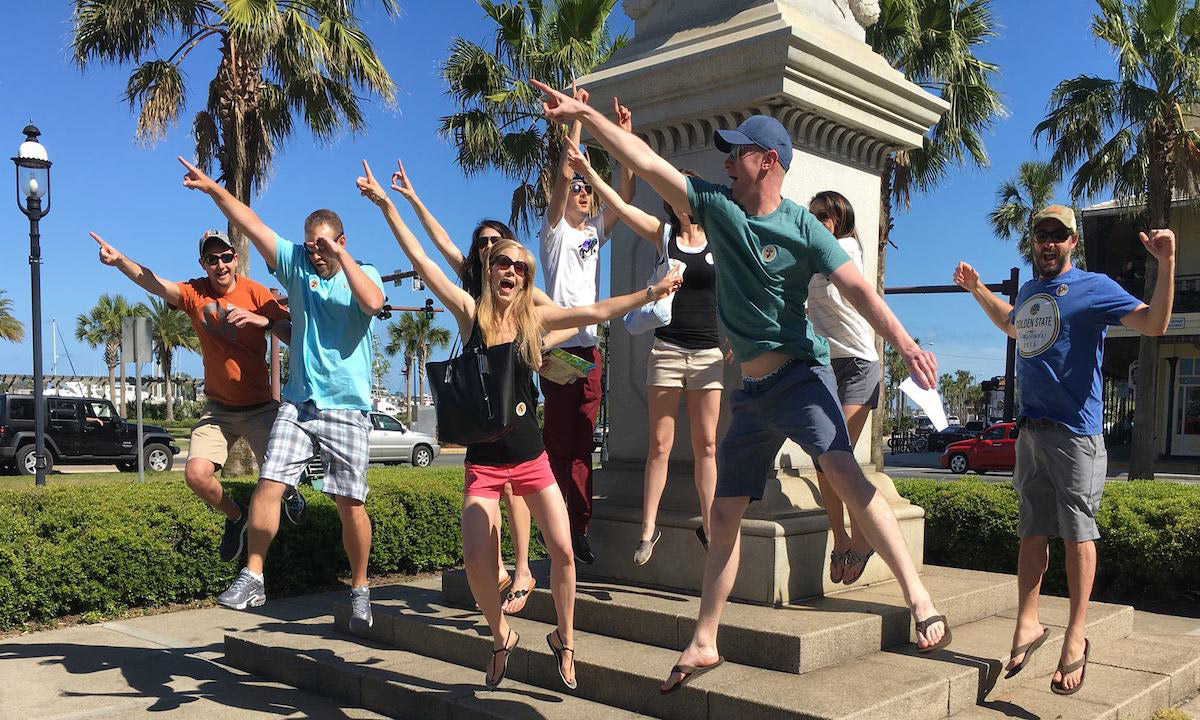 Parking your car in the convenient parking garage located downtown on West Castillo Drive, or arriving early in the morning to secure a parking spot along the bayfront or near the plaza, positions you to spend the entire day walking around downtown.
Because of downtown's tight radius you can simply walk about aimlessly, without any real direction while effortlessly taking in a great many sights and sounds. Depending on who is with you and what you are in the mood for, here are some suggestions for your step-by-step explorations.
Historic Downtown 
Kid-Centered Stop & Go
If you have kids with you, you're going to need a multi-destination walk that keeps their attention and allows them time to run freely. Plus, it also helps to have a treat or two along the way. Truthfully, the same need applies to adults, which is why I personally appreciate the following route as much as any small child.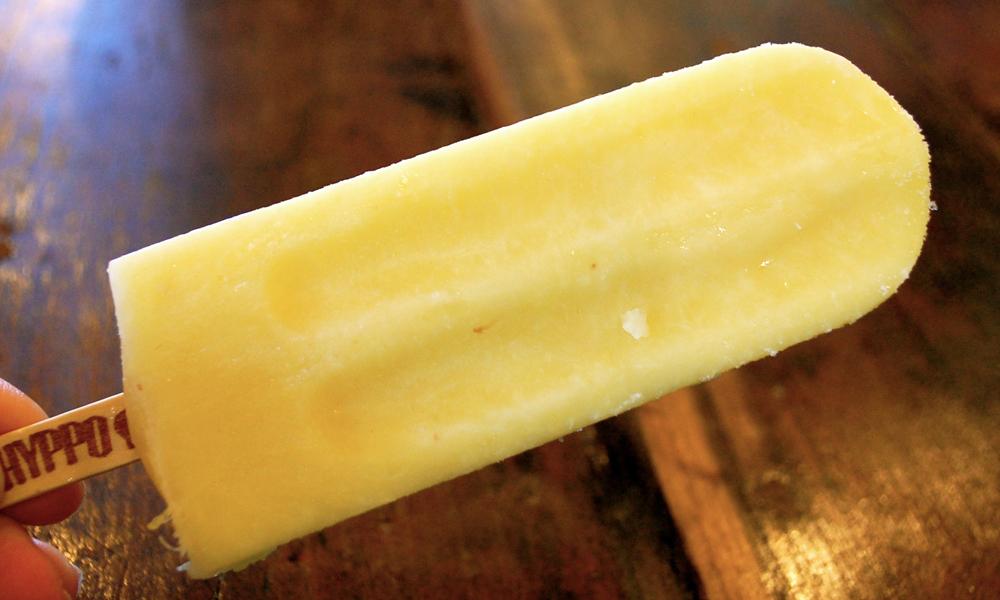 Suggested Route: Beginning at the historic plaza, walk up St. George Street toward The Hyppo for handcrafted gourmet ice pops. After a "pop stop," head all the way to the north end of St. George Street and cross over to the Castillo De San Marcos fort, taking time to circle the exterior of the grounds, and stopping on the greens to roll down the hill or stretch out in the grass.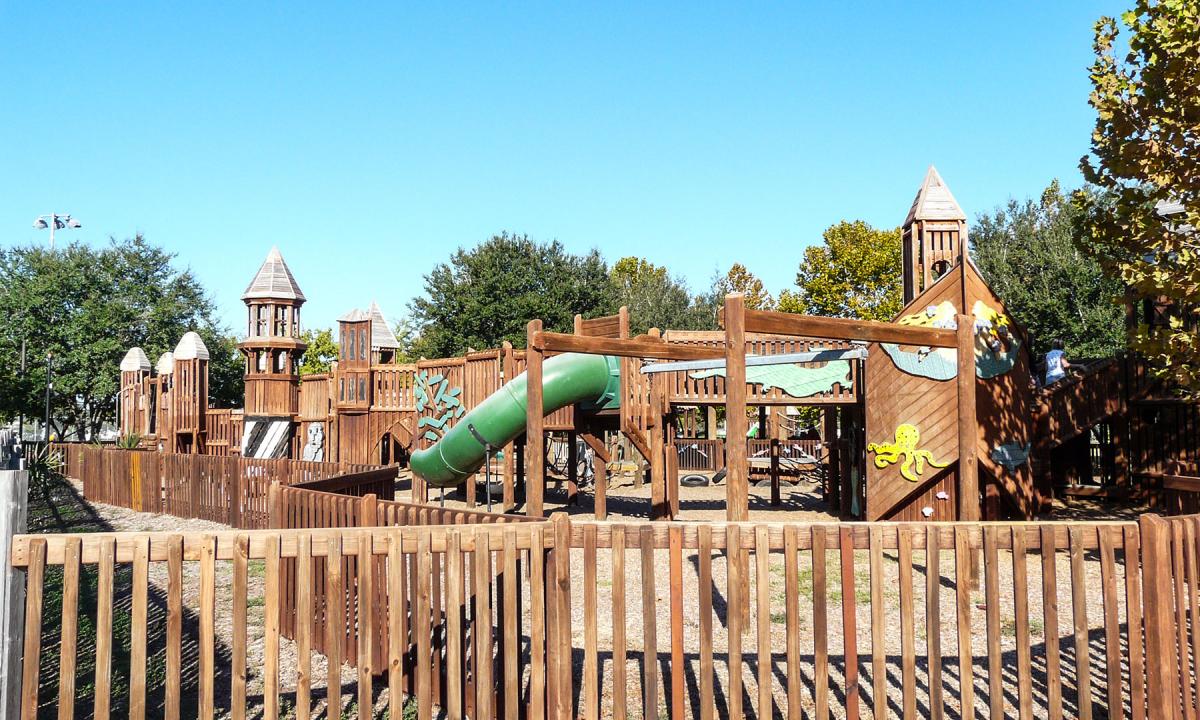 To finish wearing your kids out, head over to the park situated next to the parking garage, by the name of SWING—St. Augustine's Wish for Its Next Generation. This giant maze of swings, forts, and slides is a child's dream. We tested out this park when my extended family was in town and it was a huge hit! It's always a good sign when a three-year-old thinks they are at a theme park.
Waterfront Workout
For a scenic hill workout (involving one of the city's largest hills), a walk across the Bridge of Lions and back totals approximately one mile. At the top of the bridge, you get the ultimate photo opportunity while looking back toward downtown, and great views of the water on both sides. Thanks to a concrete barrier, you can walk the bridge and focus on the sights without facing the risk of navigating car traffic.
Truthfully, every time I walk or run over the Bridge of Lions, I have moments where I pause and have to remind myself "I live here in this beautiful place!" Speaking of running, if you bring your running shoes with you, the bridge and bayfront sea walls make a great place for a run. If you're looking to cross more water and get a longer run and even more of a hill workout in, consider the following route.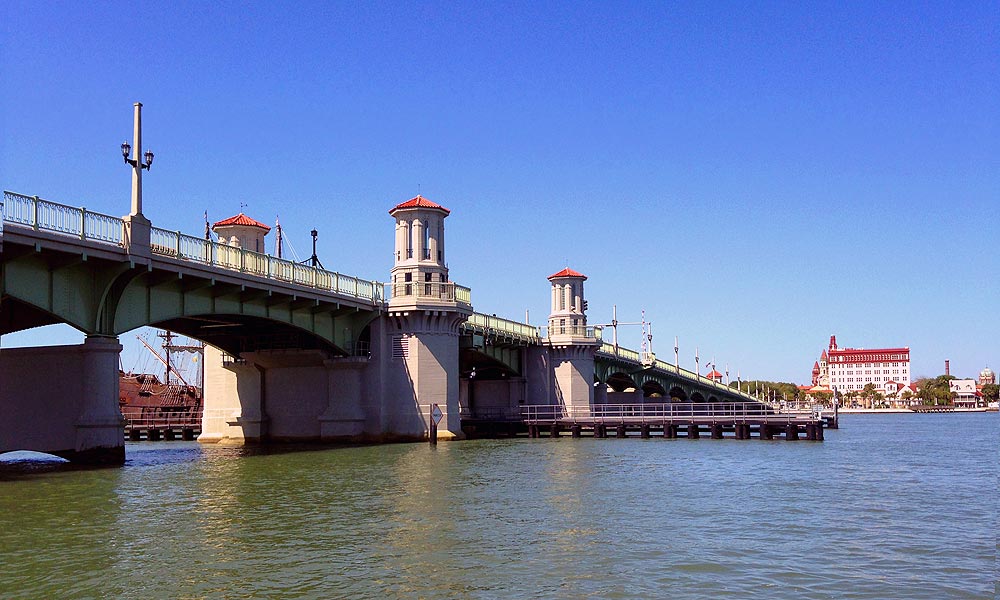 Suggested Route: Depart from downtown at the base of the Bridge of Lions, running up past the fort, and through the uptown San Marco area. After passing the Giant Cross, take a detour by the Fountain of Youth on Magnolia, before taking a right and crossing over the Vilano Bridge to the beach. Approximate distance out and back: six miles.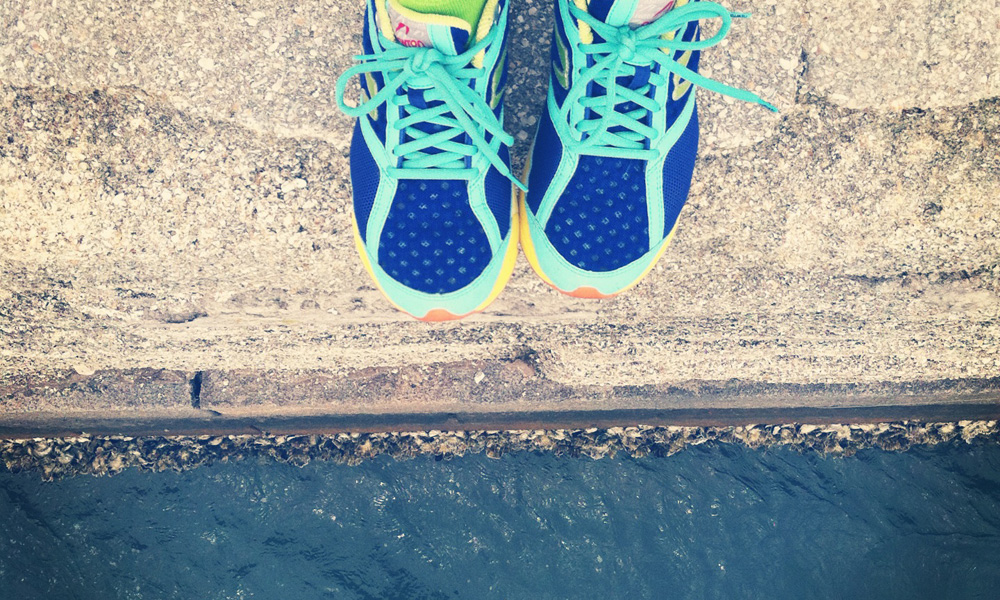 Leisurely Meandering
For the tourist who prefers sightseeing that involves meandering with no set destination in mind, between the Lightner Museum, Flagler College, and the Casa Monica, there are countless historical photo opportunities and architectural drooling to be had in and around King Street and centralized downtown St. Augustine.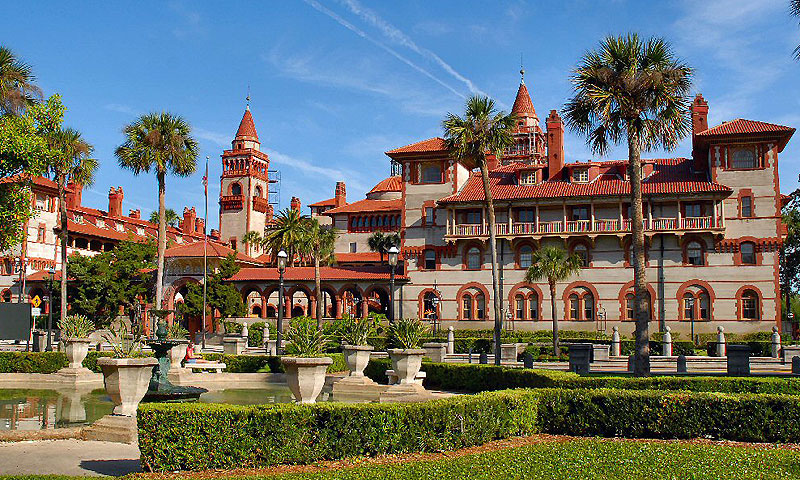 Thanks to the bright, green tourist maps you can readily find your way around downtown on your own. However, if you prefer someone directing you along your way, there are structured walking tours available. Regardless of the route you set (or don't set) for yourself, wear a pedometer or track your steps using GPS and you will find you've walked far more than you think you have! 
TIP: If you choose lodging that is located right downtown, you won't have to worry about parking—you can simply walk from your room. Check out the wide range of downtown accommodations in the Places to Stay section.
Parks and Trails
If you thought Disney World was the only place in Florida you could go park-hopping and see something totally different and jaw-dropping at each stop, think again. St. Augustine has numerous parks to explore, each flourishing with its own natural beauty.
The Beach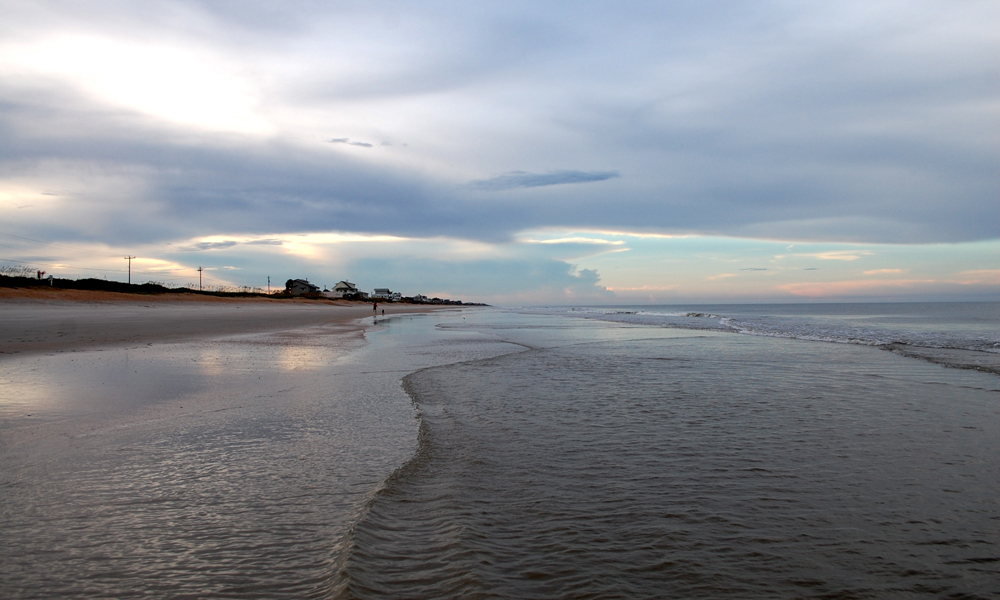 It's only fitting that I saved what I consider to be the best for last. I like to think of the beach as the most organic type of park you could ever set foot upon. One that offers limitless miles of walking, views that span for miles, and simple enjoyment for you and you alone, or whoever you may be with.
Although St. Augustine's beaches are beautiful the entire year through, the winter offers a unique opportunity to experience the shorelines with fewer crowds and take in the natural wonder that you have at your fingertips without distraction—a natural wonder that many have never seen. As someone who has lived a short drive from the water her entire life, believe me when I say, the shoreline is truly unparalleled and you must see it for yourself to believe it. As an added bonus, saltwater is a cure for many things.
For more information, check out their Reach the Beach mobile app.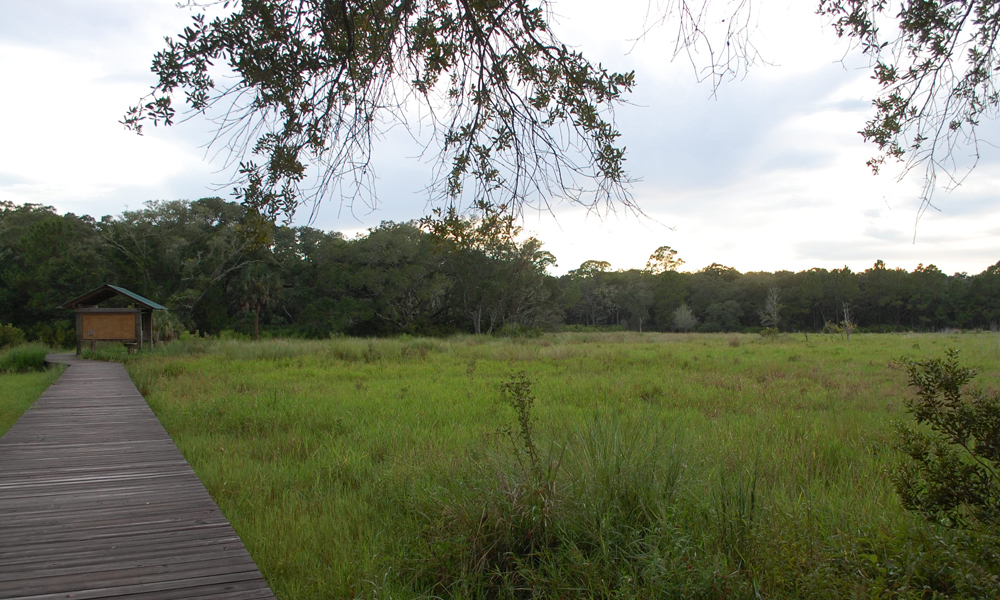 A bit further away from civilization is Guana River State Park, just a 20-minute drive out onto Vilano Beach and north toward Ponte Vedra Beach. At Guana you can explore trails, see wild birds flying freely and enjoy water activities. There are also regular events taking place in the Guana area on various days each month, including cultural hikes. Having only yet experienced bits and pieces of the Guana trails, this locale is at the top of my list for trail running.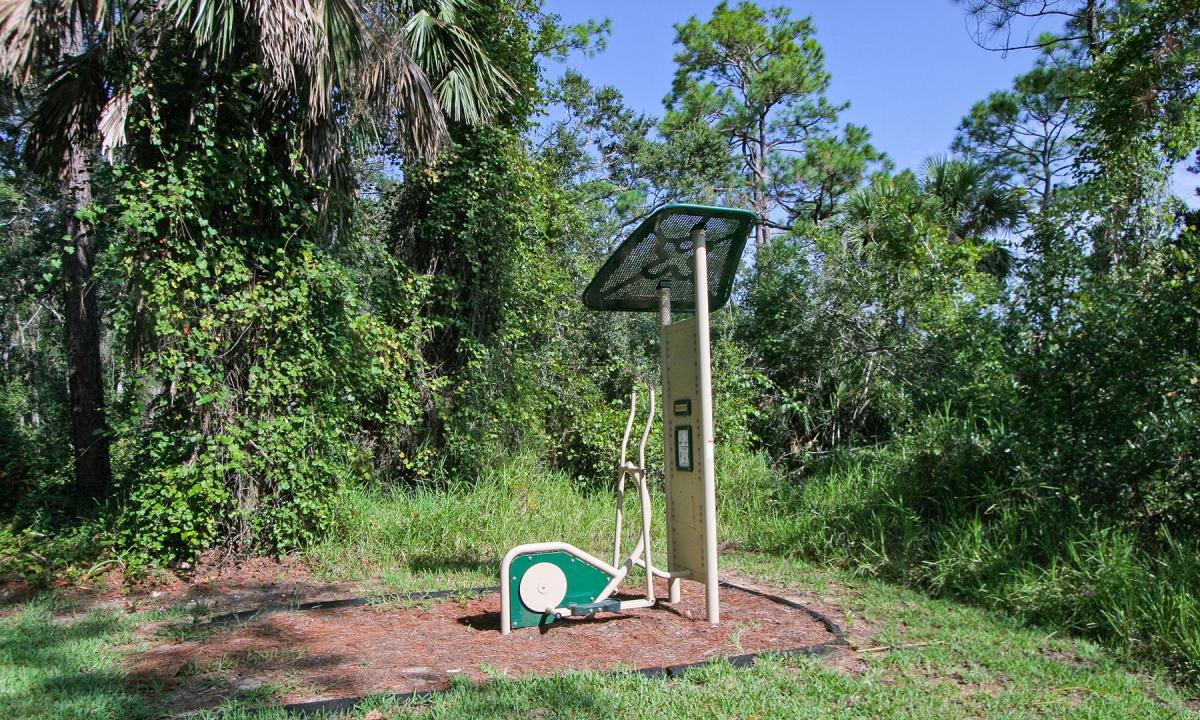 A key feature at Canopy Shores Park is the exercise stations located along the trail. Go for a hike with woodland views and wildlife viewing, all while getting a hearty workout in along the way.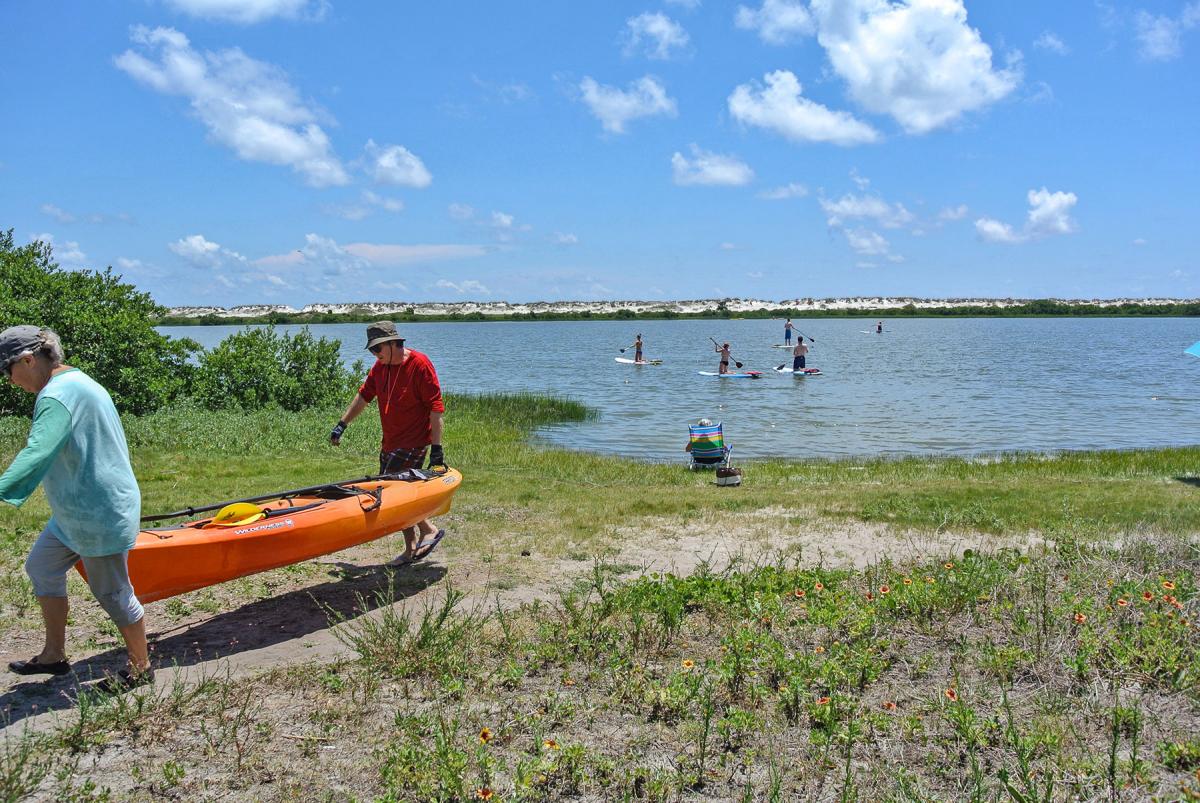 On Anastasia Island, just past the Lighthouse, is the entrance to Anastasia State Park. Paying a small entry fee to enter into the park opens the door for all sorts of opportunities. Depending on the weather, these include stand-up paddleboarding, kayaking, and other water-centered activities. Still more opportunities are to be had on land and continue outside the park gates.
The Old Quarry trails found to the right, before you arrive at the park gate, make for an inviting walk parallel to A1A. If you follow the trail all the way through, you will pop out by the Amphitheater. As someone who is always looking for a trail to run that is off the beaten path, I consider this one a convenient winner that offers a wilderness feel.
3. Try "Active" Activities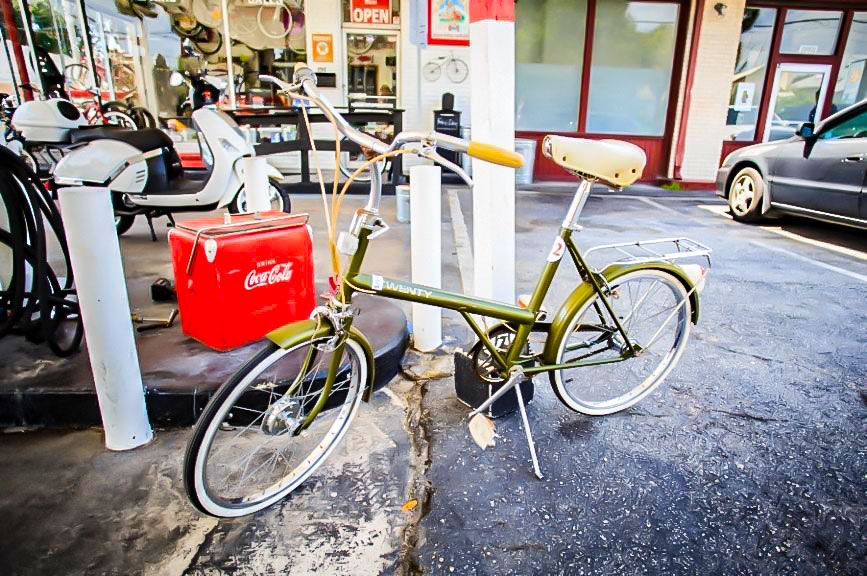 St. Augustine is notable for having some bike-friendly routes, especially from the Historic District into Anastasia Island. Consider renting a bike and enjoying a scenic ride past some notable sights including the Castillo, the Lighthouse, the Hotel Ponce de Leon, and the Vilano Bridge.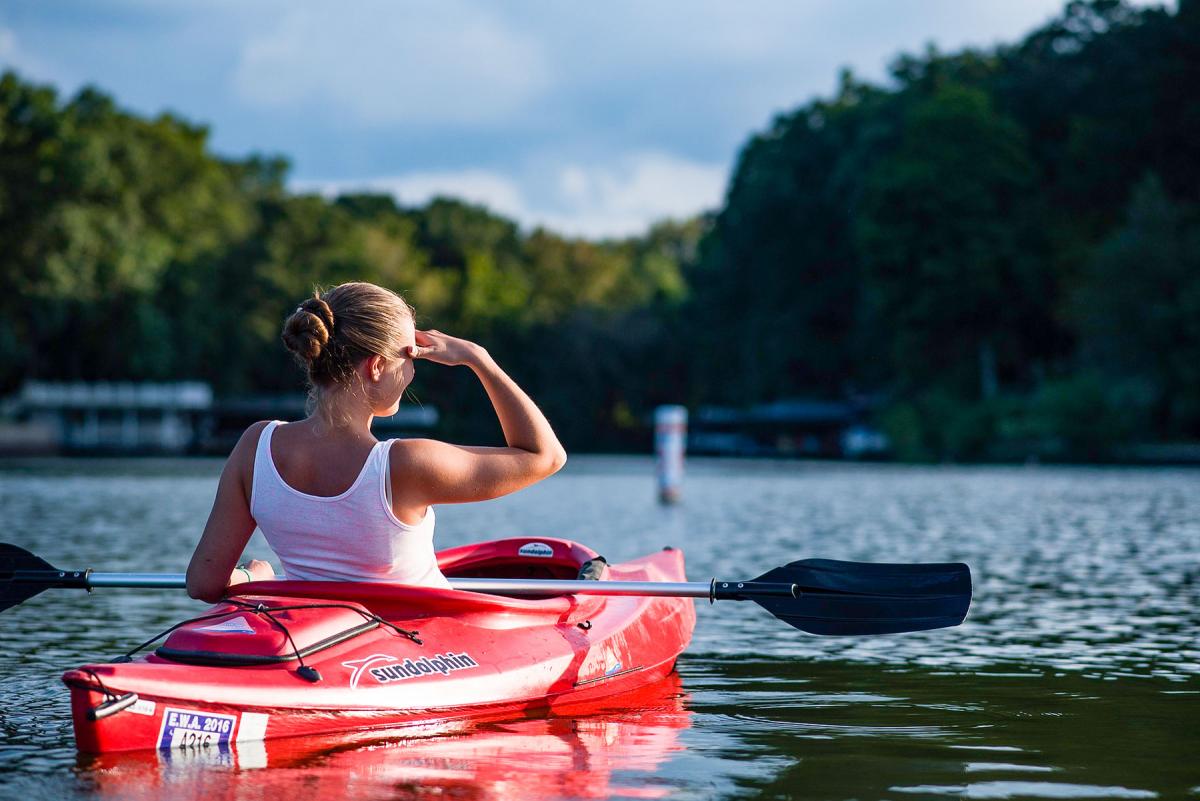 Trust me, if you like gliding along the water and taking in some Florida coastal views, and you're looking to tone your arms, a kayak trail is a wonderful workout. Florida Water Tours offers kayak rentals and will even deliver it to the boat ramp for you. For beginners, consider taking it out at the Guana Research Reserve boat ramps.
For more healthy options and active fun, centered on being outdoors, check out these "10 Ways to Get Outdoors in St. Augustine."
There are healthy happenings taking place in and around St. Augustine the entire year through. For a full listing of upcoming events, check out the events section. 
This article was originally written by Sarah McCartan in 2015. It has been updated in 2023.